Design In Focus: Blinged Out & Blue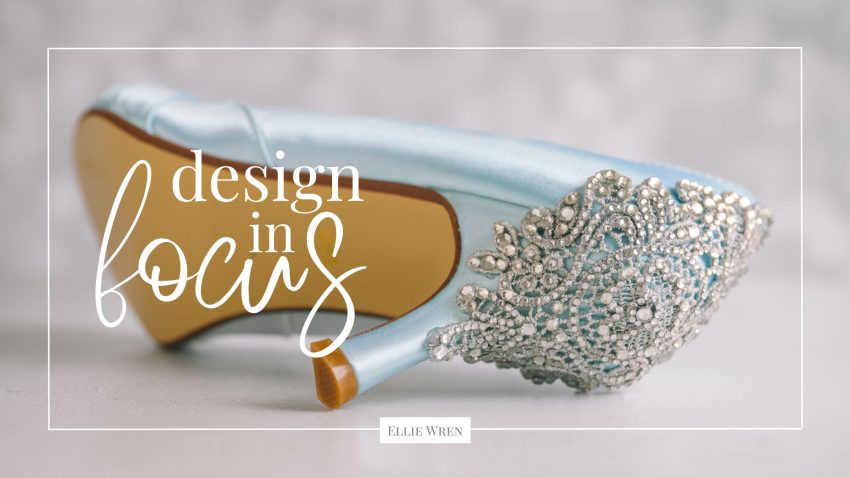 While wonderful wedding shoe designs pass through our studio every day, there are some designs that take our breath away.
This month, our Design in Focus starts with Ida — a retro silhouette with a flirty peep toe and a knotted vamp. Ida has sensible 2 ½ inch heel, ensuring hours of fun on the dance floor.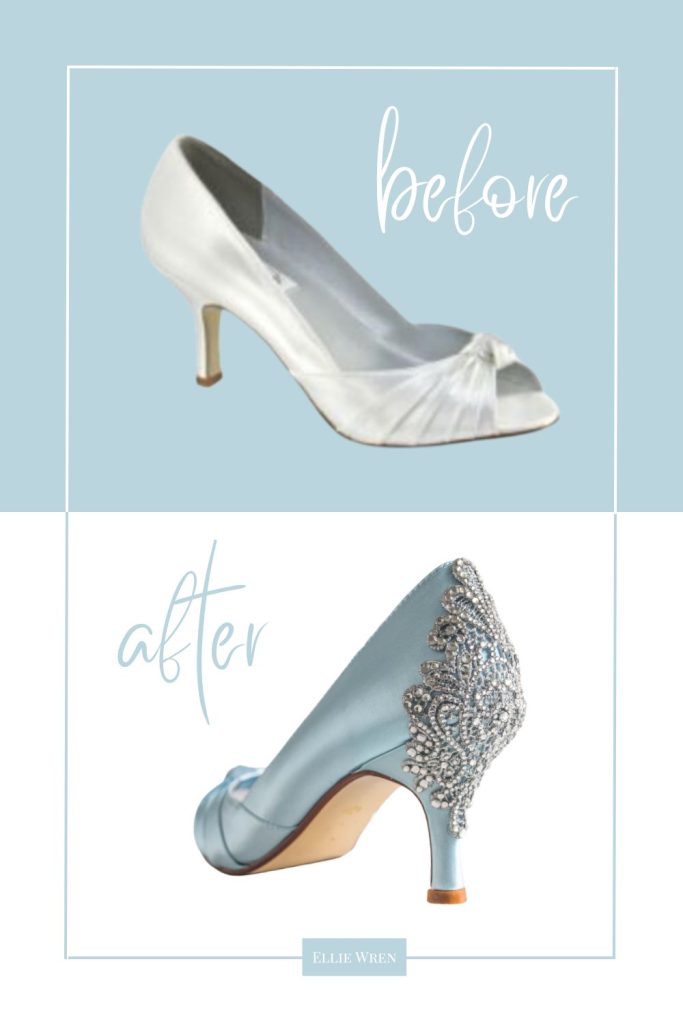 Of course, Ida in her natural state is a plain white wedding shoe. But she makes the perfect palate for some pretty spectacular custom wedding shoe designs and that's what we're here to share today.
Choosing a Custom Wedding Shoe Color
While the sky is the limit when it comes to choosing the color a wedding shoe color, we were looking to pick a color that would complement what we knew were going to be brilliant silver crystals. And what better color to celebrate a wedding than blue? And this shade of light blue is perfect for a spring or summer wedding.
Handmade Wedding Shoe Adornments
There are practically endless options when it comes to custom designed wedding shoes with Ellie Wren, but designs that tend to truly stand out are our handmade appliques.
These designs start with a custom piece of lace – either from our curated collection or from the bride directly. Each piece is cut to fit the back of the selected base shoe and then dyed or hand painted the requested color. In this case, the lace was selected from our collection and hand painted metallic silver.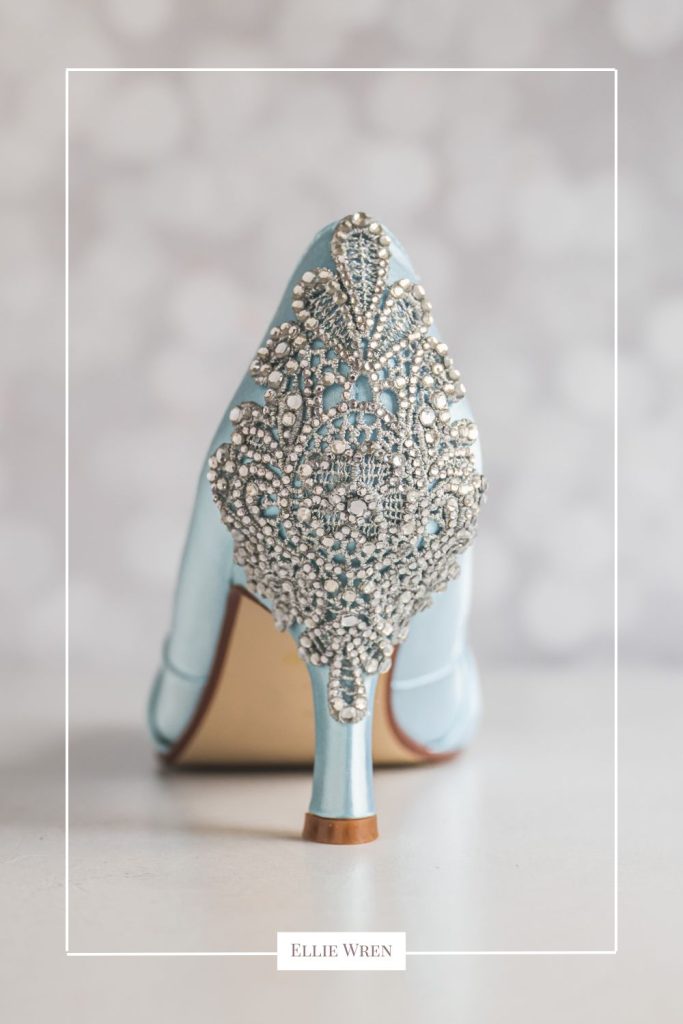 From there, the lace is paired with the newly dyed shoe. Then, a member of our design team painstakingly hand places dozens of brilliant silver crystals along the pattern of the lace. This creates a stunning effect as the bride moves and each individual crystal catches the light.
Designing Your Own Custom Wedding Shoes
Ida is just one of our many base shoe styles and the silver crystal handmade applique is only one example of the amazing things Ellie Wren's design team is able to do to create your dream wedding shoes. If you like this design, but would prefer a different base shoe in a different color, you can design it yourself in our Online Design Studio.
Or, if you'd prefer to start from scratch and create an entirely new design, we can do that too! Brides seeking original designs can work one-on-one with a member of our design team to realize their perfect wedding shoes. To schedule a consultation, simply click on the Consult tab and pick a date and time that works for you!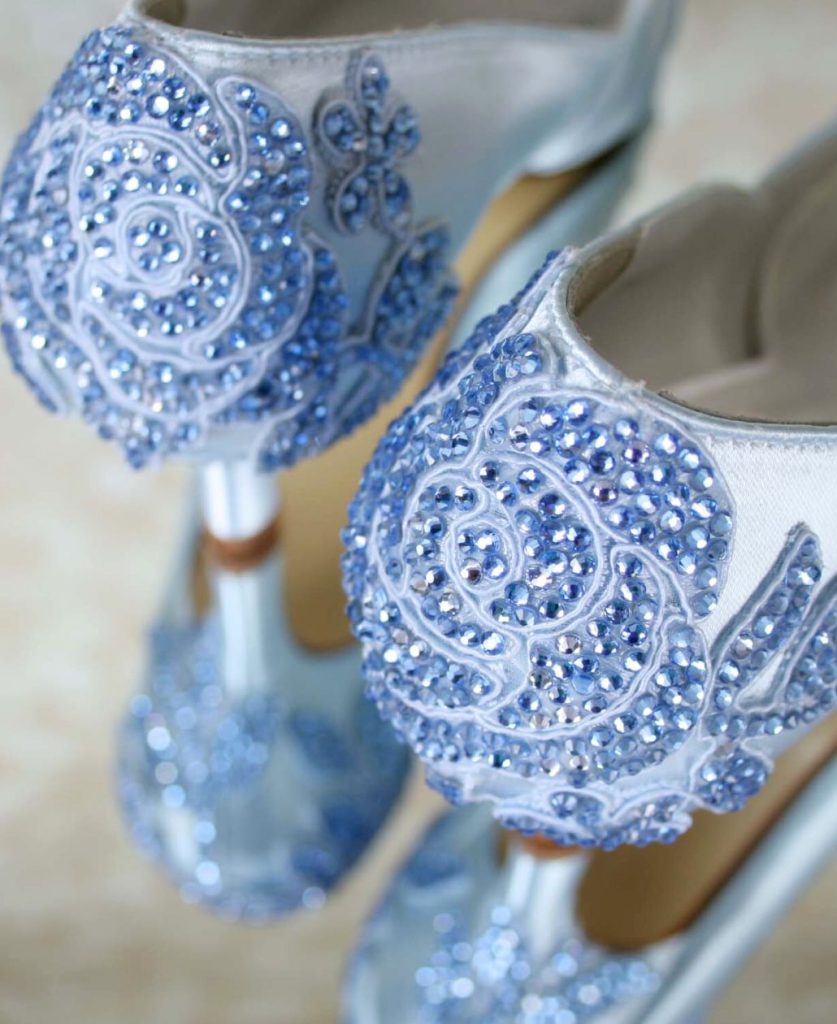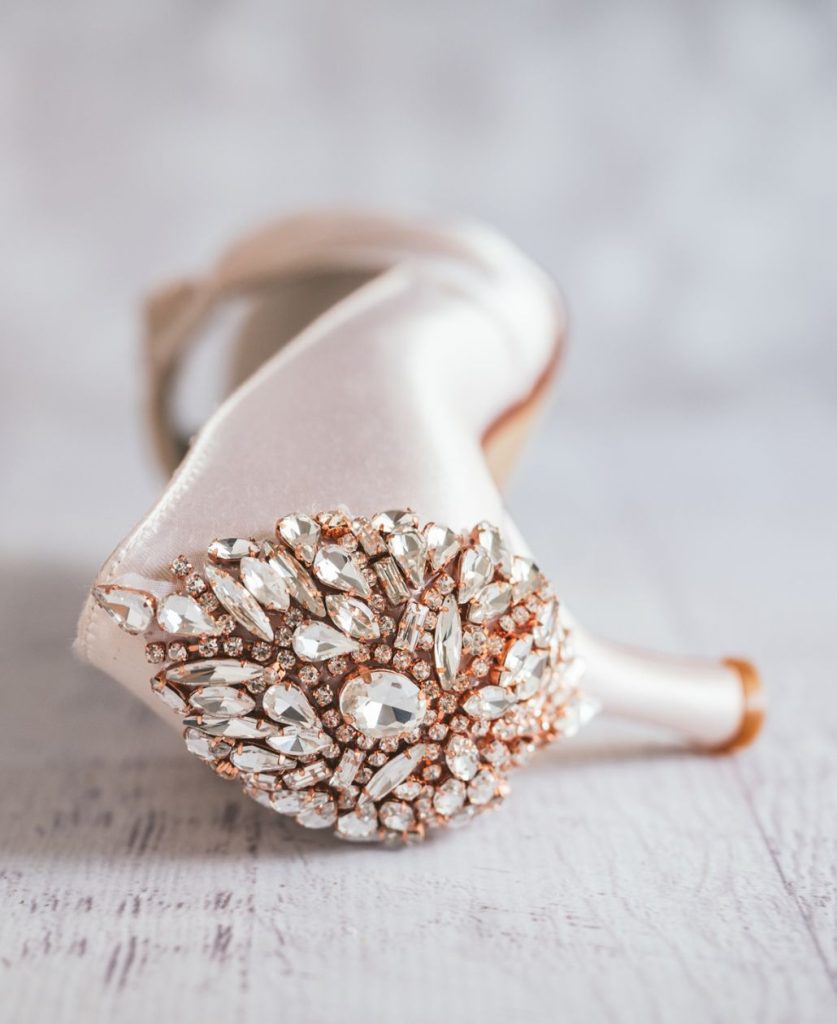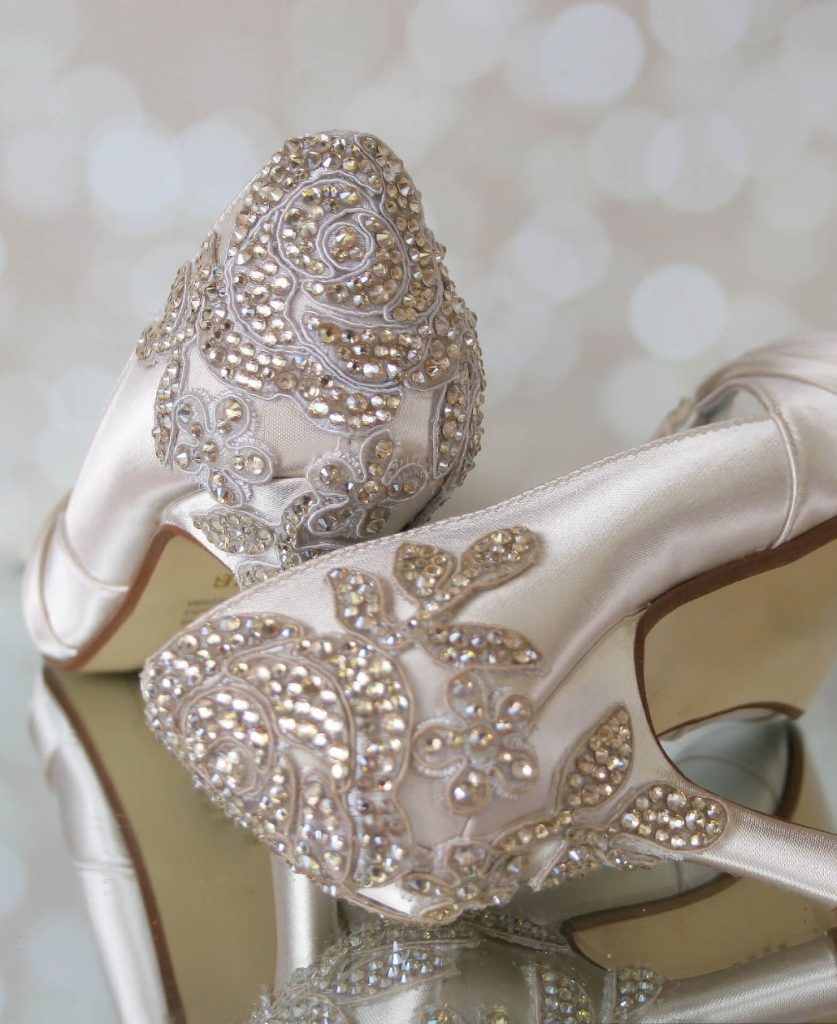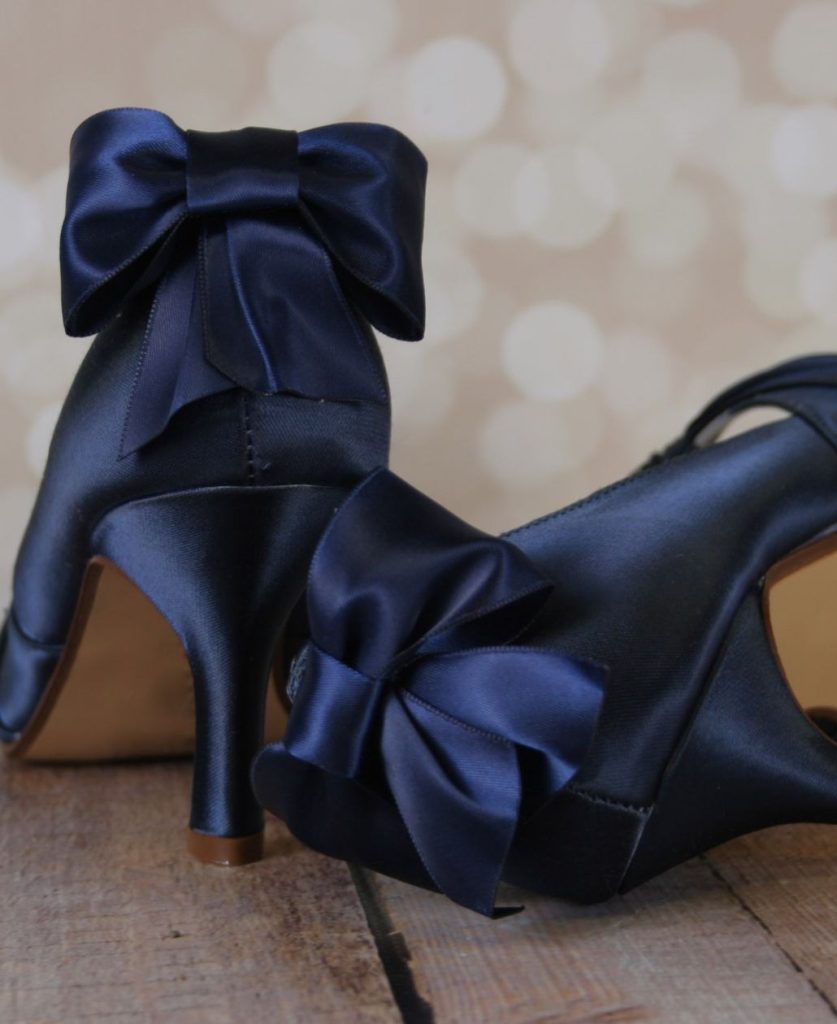 About Ellie Wren
Ellie Wren is a custom wedding shoe and accessory boutique dedicated to helping brides design their dream custom wedding shoes. Through a high-touch process, brides work directly with an Ellie Wren bridal shoe consultant to realize their wedding shoe design.
Whether brides are looking for a unique twist on ivory wedding shoes, comfortable wedding flats in the perfect shade of blush, sparkly wedding shoes with an open-toe or highly personalised wedding shoes, Ellie Wren is uniquely qualified to make their vision a reality.