How to Design Your Own Wedding Shoes with Ellie Wren
By working one-on-one with a design consultant, Ellie Wren brides can design their dream custom wedding shoes. Everything from the shoe style, to the color, to the adornments can be hand-selected by the bride to be added to her bridal heels.
Finding the Perfect Wedding Shoe Style
Ellie Wren has over 60 different satin shoes to choose from. We offer everything from wedding flats, to open toe bridal heels, closed toe wedding shoes, to bridal block heels. We even have a selection of comfort-focused bridal kitten heels.
For brides looking for special sizes, we offer wide width bridal shoes, narrow sizes and extra wide bridal shoes. To make sure that the shoe fits, all of our shoes are available for brides to try on through The Perfect Fit program.
As Many Color Choices as There Are on the Spectrum
For brides looking for the exact shade of plum or the perfect pair of champagne wedding shoes, Ellie Wren has state-of-the-art color matching capabilities. Because we start with dyeable satin shoes, we are able to customize the color to each bride's specifications.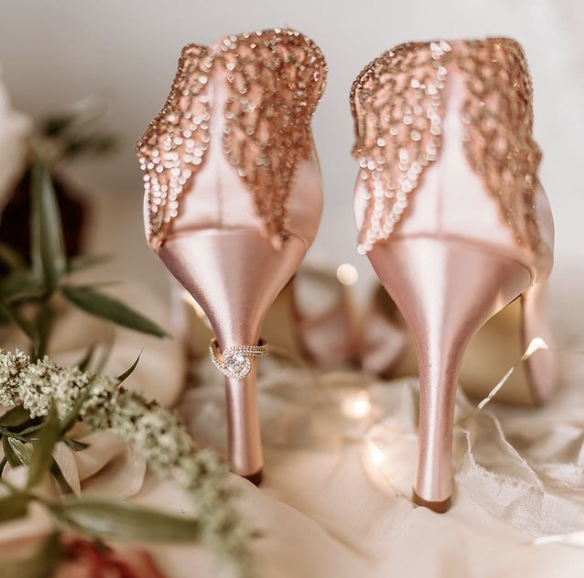 Custom Wedding Shoes Are All About the Special Touches
Sparkly brooches, handmade bows, crystal-covered heels and painted soles are just a few of the ways that Ellie Wren creates personalised wedding shoes for each of its brides. If a bride can imagine it, it's very likely that Ellie Wren can execute on it.
We've done everything from simple royal blue kitten heel bridal shoes with a classic brooch on the toe, to bridal heels featuring the family tartan, to hand-embellished Indian wedding shoes to match the bride's sari.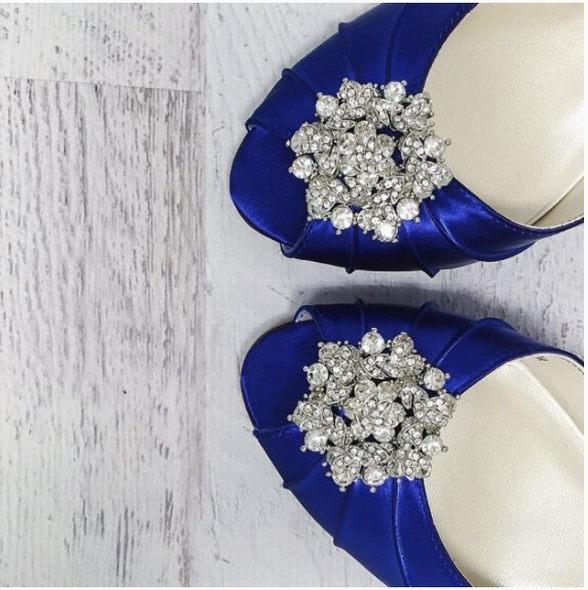 To get a sense of what we can do, be sure to check out our custom wedding shoe gallery as well as our adornments library. And don't be afraid to connect with an Ellie Wren design consultant to inquire about custom wedding shoes.