Brilliant, Bold Orange Weddings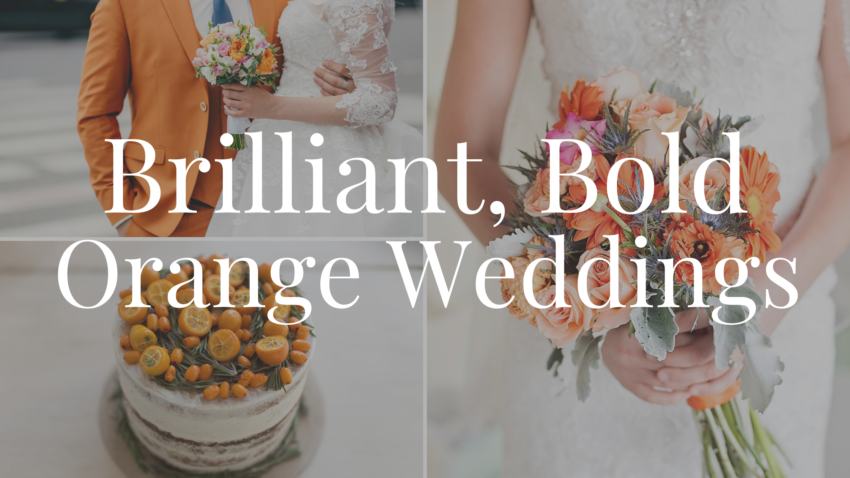 Make Your Wedding Day Stand Out with this Sunny Hue
Want your wedding day to stand out? What better way to make a bold, sunny statement than to choose orange as your wedding color?
Whether you're into a lighter version, like peach, or a true brilliant orange. Selecting this hue from the spectrum is sure to make for a memorable wedding.
Orange Wedding Bouquets
One of the easiest ways to bring orange into your wedding day is through your bouquet. We love the way these brides embraced orange as their wedding color, making it the focal point of their trip down the aisle.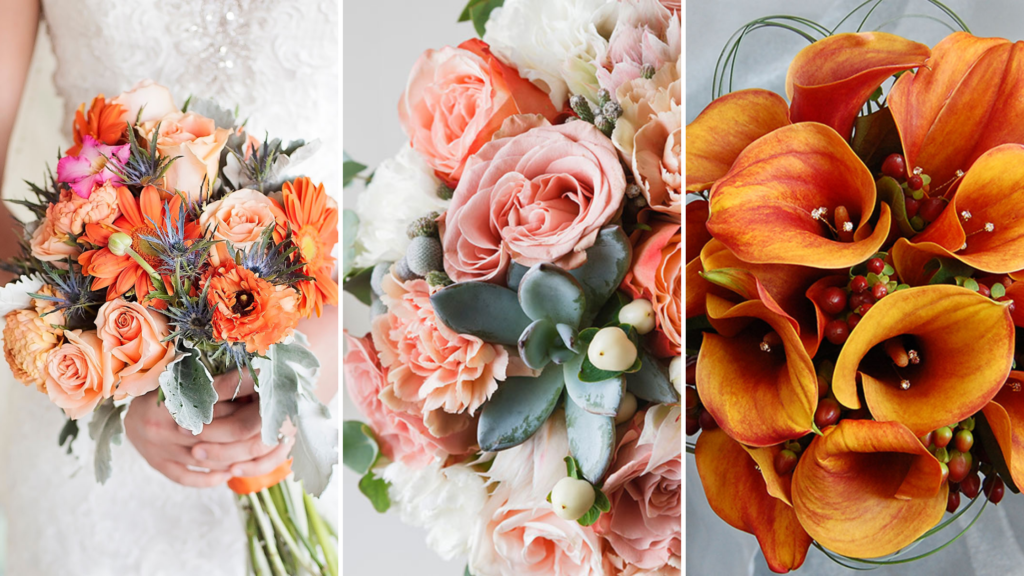 Orange Wedding Shoes
A slightly less obvious, but still incredibly fun way to add orange to your wedding day is through your wedding shoes. [A subject near and dear to our hearts, of course]. See how some brides kept it lighthearted with a pair of peach Converse, while others went the route of designing their own custom wedding shoes in orange.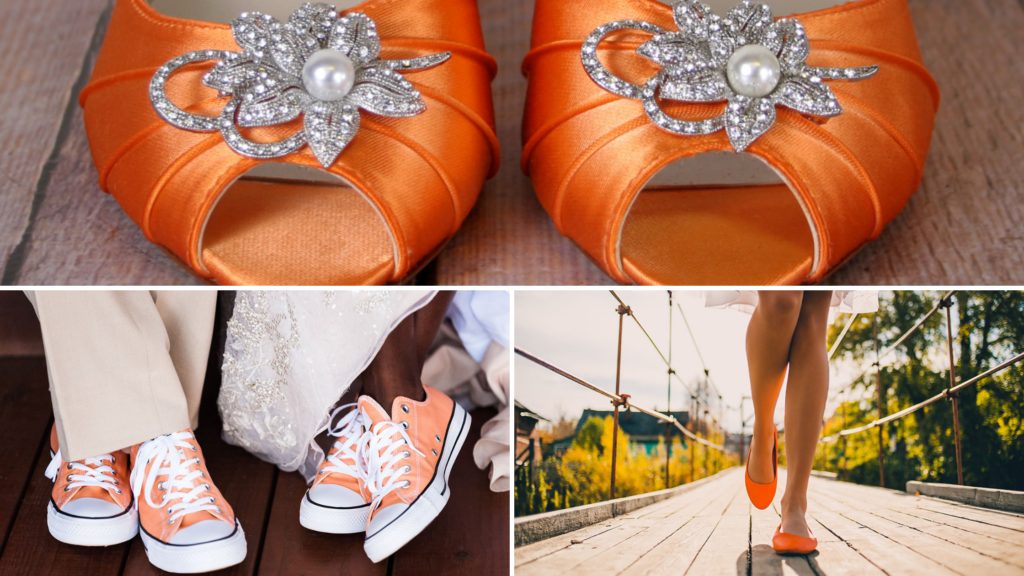 Orange Wedding Cakes, Cupcakes and Cookies
There are few colors as appetizing as orange and we're loving the way that these couples pulled shades of orange into their wedding desserts. From a bold, brilliant orange flower as a focal point on a traditional wedding cake, to actual oranges decorating a wedding day sweet treat, our collective sweet tooth is responding!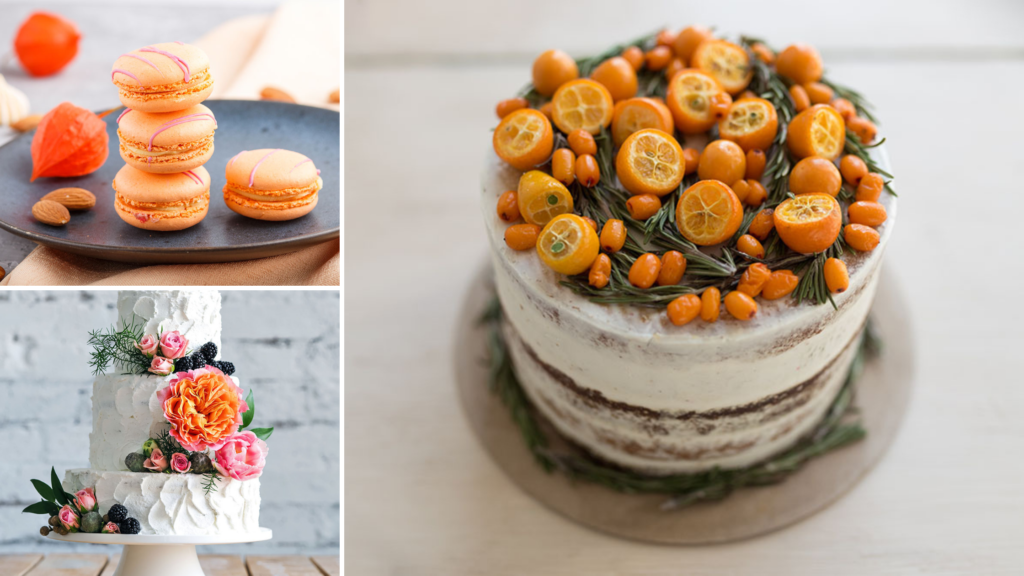 Orange Wedding Accessories
From the bridesmaids' dresses to the groom's tie, orange is such a pretty way to say "I Do." Just take some inspiration from the ways that these couples incorporated this sunny hue into their special day.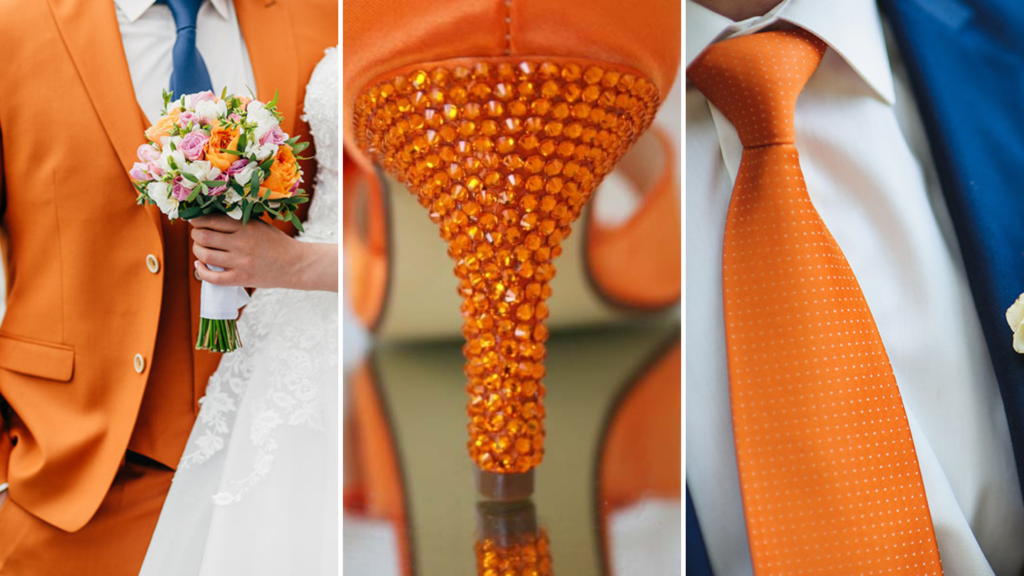 About Ellie Wren
Ellie Wren is a custom wedding shoe and accessory boutique dedicated to helping brides design their dream custom wedding shoes. Through a high-touch process, brides work directly with an Ellie Wren bridal shoe consultant to realize their wedding shoe design.
Whether brides are looking for a unique twist on ivory wedding shoes, comfortable wedding flats in the perfect shade of blush, sparkly wedding shoes with an open-toe or highly personalised wedding shoes, Ellie Wren is uniquely qualified to make their vision a reality.