Yellow Wedding Ideas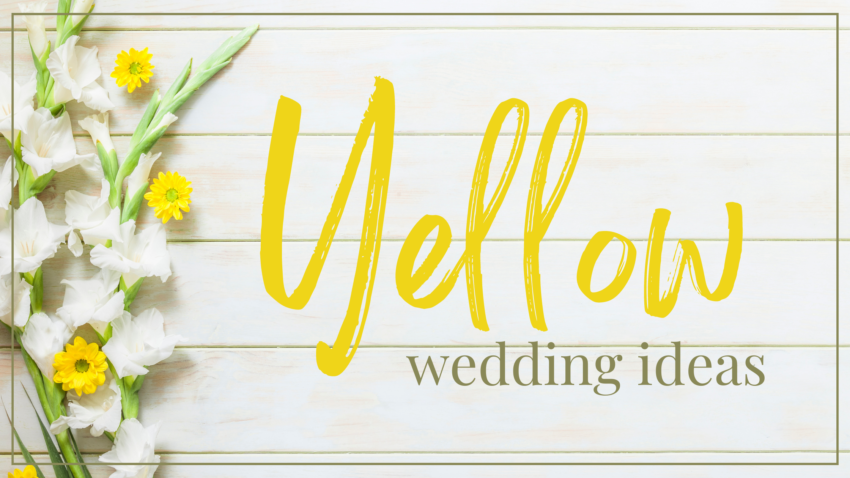 Celebrate Your Spring Wedding in Yellow
If you're wondering: "is yellow a wedding color?" the answer is decidedly YES! Whether you're thinking a bright, sunny yellow; mustard yellow or a blue or yellow wedding theme; yellow is a brilliant choice for your wedding color. And we're here to show you with these yellow wedding ideas.
And as an added bonus: the color yellow signifies wisdom, happiness and intellectual energy!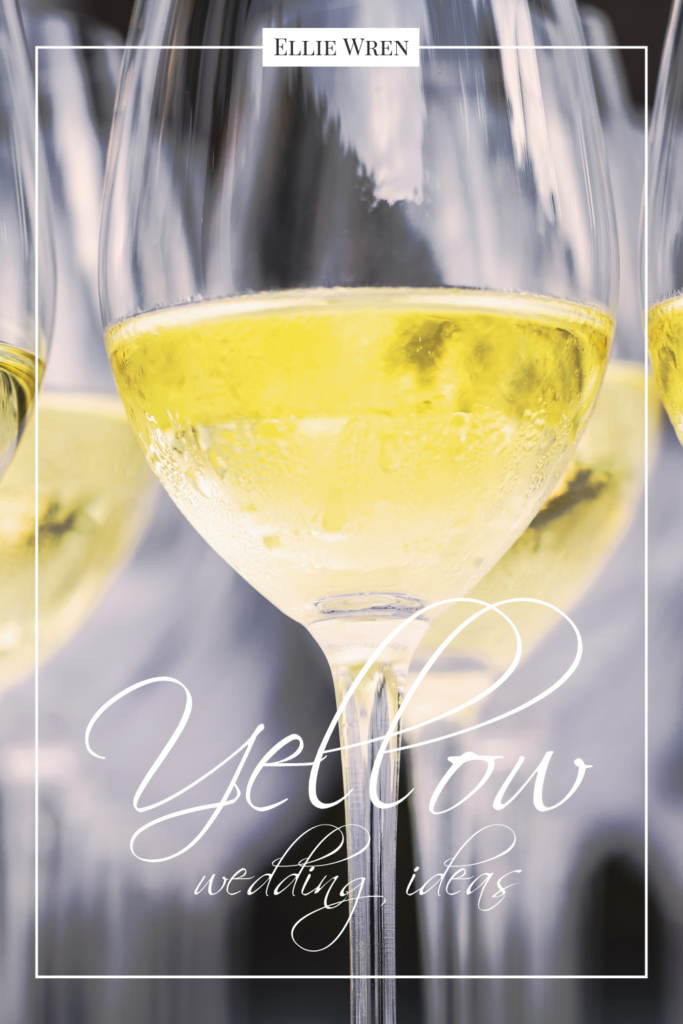 Be Inspired with These Yellow Wedding Ideas
There are plenty of ways to incorporate yellow into your wedding day. Of course, yellow wedding flowers or a yellow wedding bouquet is the obvious choice. Daffodils, tulips, and roses are all available in yellow. Combine them with wild greens for a whimsical spring wedding or with deep navy blue for a more dramatic look.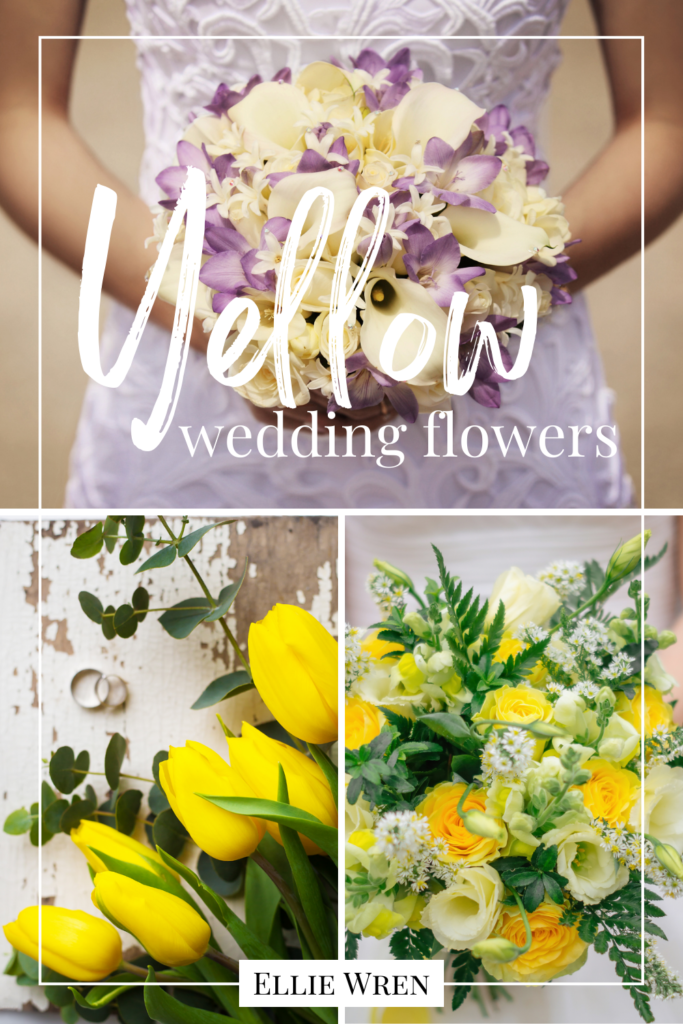 My favorite option: yellow flower combined with lilacs. This dreamy combination of pastel colors is the ultimate in romance.
Incorporate Yellow with Delicious Wedding Desserts
Nothing says delicious quite like a sunny yellow dessert. For a fun-filled wedding reception, consider these yellow daisy cupcakes. Is your style more rustic? Then feast your eyes on this gorgeous, tiered cake adorned with yellow roses.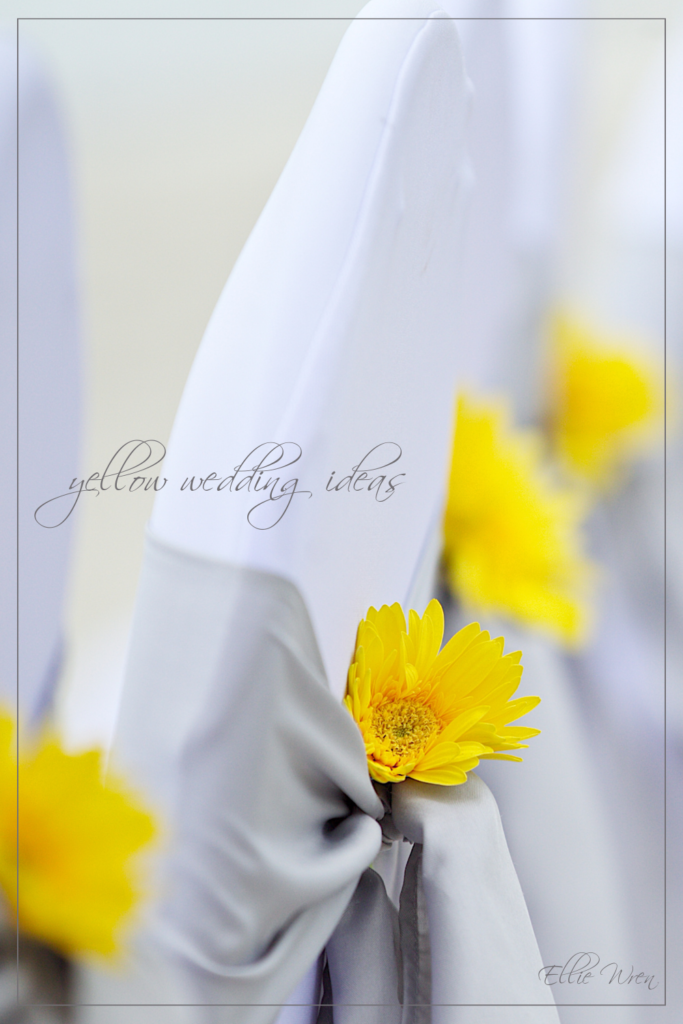 Yellow Wedding Ideas for Your Reception
While researching this blog post, we came across many yellow wedding reception ideas. If you're on a budget, a simple accent like a daisy tucked into the back of each guest's chair is a lovely way to incorporate yellow into your wedding day.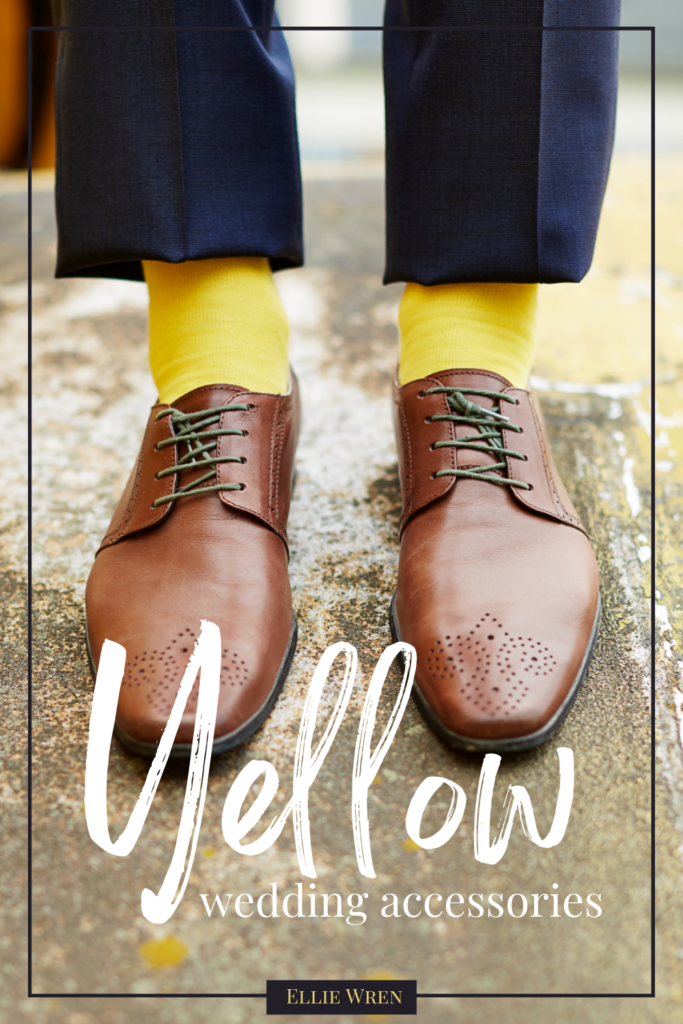 If you're planning a blue and yellow wedding (a very popular choice), then take a look at how this bride brought both colors into her wedding's place settings. Or serve up a yellow-themed beverage as your signature cocktail.
Yellow Themed Wedding Attire
We're digging this yellow bohemian style wedding dress, but we're also drawn to these romantic yellow bridemaids' dresses. Of course, yellow wedding shoes are always near and dream to our heart.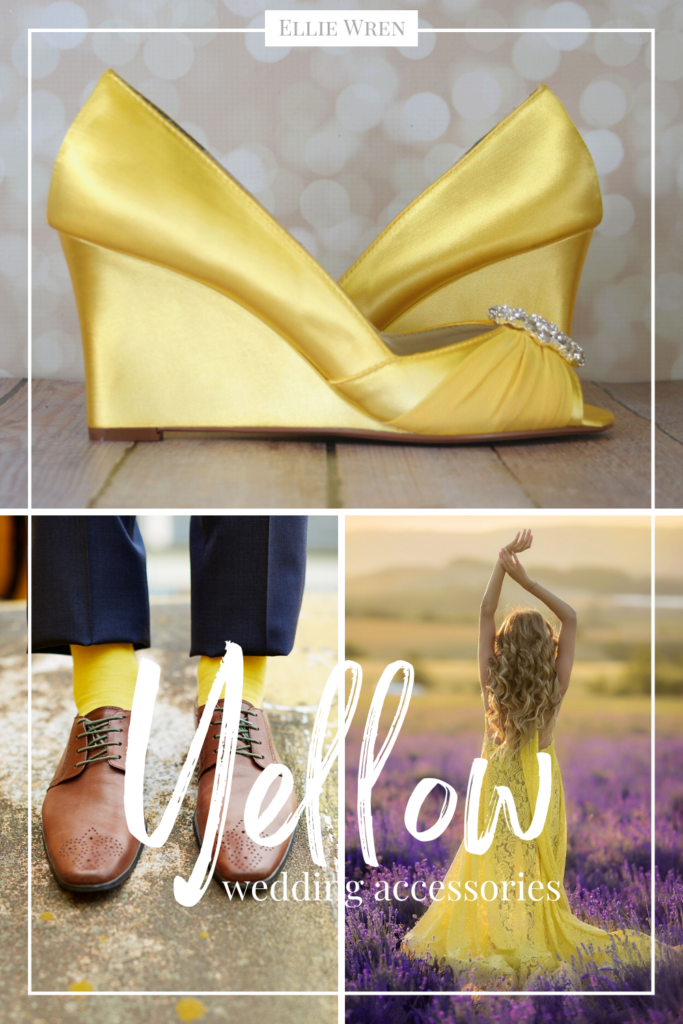 And don't forget that the groom has options too! Like these fun yellow wedding socks.
About Ellie Wren
Ellie Wren is a custom wedding shoe and accessory boutique dedicated to helping brides design their dream custom wedding shoes. Through a high-touch process, brides work directly with an Ellie Wren bridal shoe consultant to realize their wedding shoe design.
Whether brides are looking for a unique twist on ivory wedding shoes, comfortable wedding flats in the perfect shade of blush, sparkly wedding shoes with an open-toe or highly personalised wedding shoes, Ellie Wren is uniquely qualified to make their vision a reality.