How to Make Your Wedding Unique & Unforgettable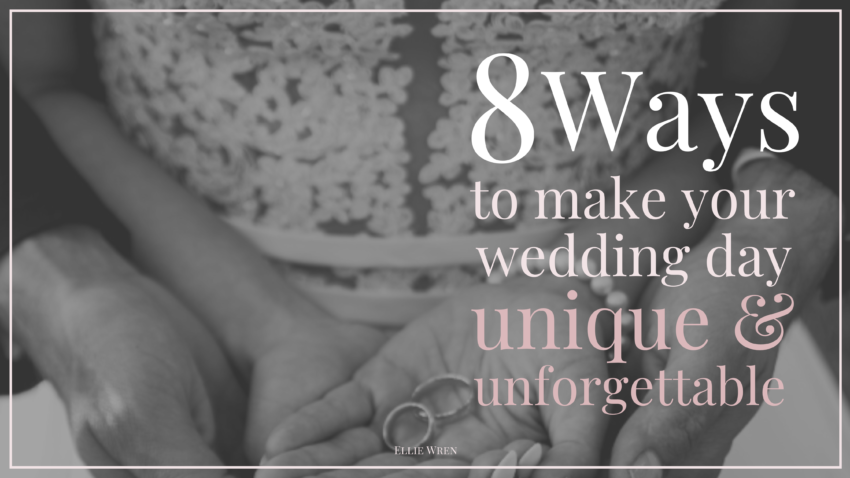 This How to Make Your Wedding Unique & Unforgettable: 8 Unique Things to Make Your Wedding Day Special post includes affiliate links. When I find a great product or service, I like to share it with my readers. Sometimes I use affiliate links so I can earn a commission for my recommendations. Thank you for your support!
8 Unique Things to Make Your Wedding Day Special
Hello all you lovely brides-to-be! Wedding season is about to be in full swing and we are in planning mode!
One of the most-often asked questions that we get from brides is: how do I make my wedding day unique and unforgettable?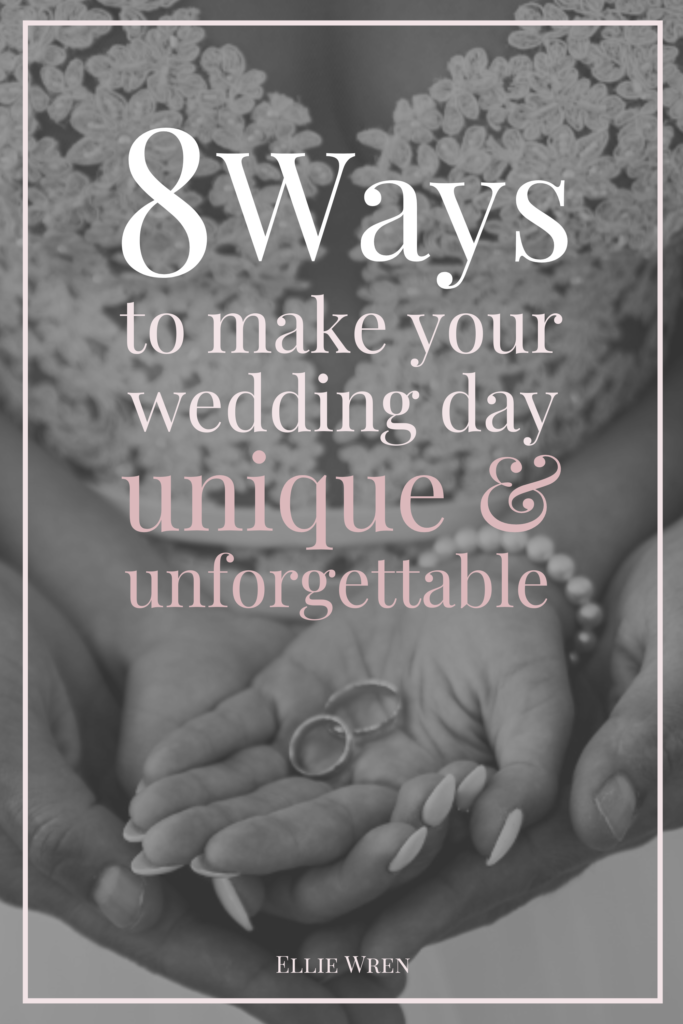 I love this question because the answer is so easy – it's you. Incorporating bits of your personality, history, culture and passions into your wedding day is how to make your wedding day unique and unforgettable. And there are so many creative and playful ways to do it.
In this blog post, I give you 8 memorable wedding ceremony ideas to make your wedding day stand out. They're all totally doable, relatively inexpensive and sure to be memorable. So, without further ado, let's dive into the list.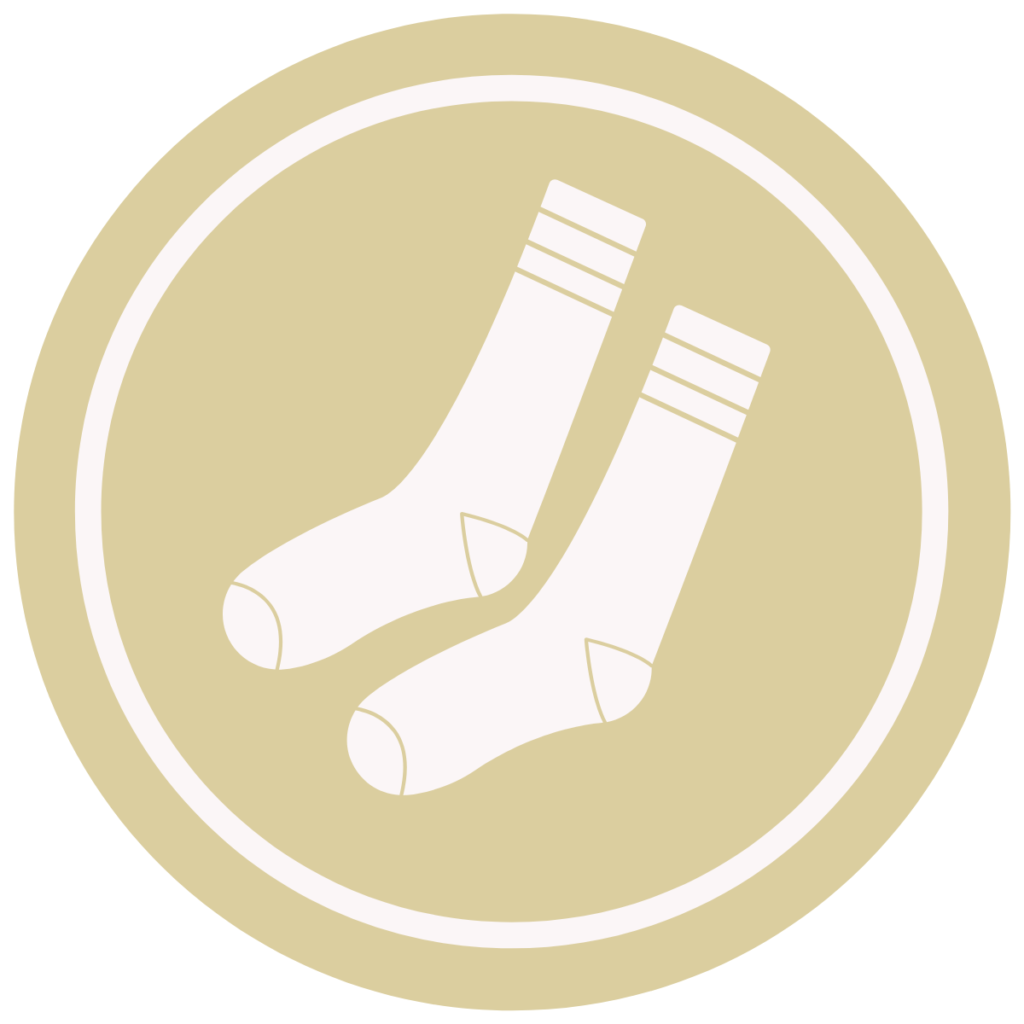 How to Make Your Wedding Stand Out: Cuff Links & Playful Socks
Ties and boutonnieres are the traditional means of getting groomsmen in on your wedding colors, but don't feel limited to those articles.
Custom cuff links are one of my favorite additions to groomsmen attire. And I'm not talking about silver or gold monogrammed cufflinks.
I mean eye-catching, playful options that pull the entire look of your wedding together in the size of a button. Like these custom cufflinks we made for a bride in her colors of turquoise and rouge.
Socks are another great way to incorporate your wedding colors into your groomsmen's outfits. And, as a bonus, they make a good groomsmen's gifts. Make sure to have some fun with this one, showing the groomsmen hiking up their pants to show off their socks make for great wedding photos.
Fun Wedding Ceremony Ideas: Put Your Signature on Your Reception with a Specialty Cocktail
Serving a signature cocktail is a fun way to add some personality to your wedding day. It's a great way to honor your wedding location (mint julips, anyone?) or to give a nod to the drink you enjoyed on your first date.
If you don't have a favorite, consider a signature cocktail a great way to add a splash of color to your wedding day (pun so intended). Pretty peaches, pink or even bright blues can make a signature drink part of your wedding reception décor.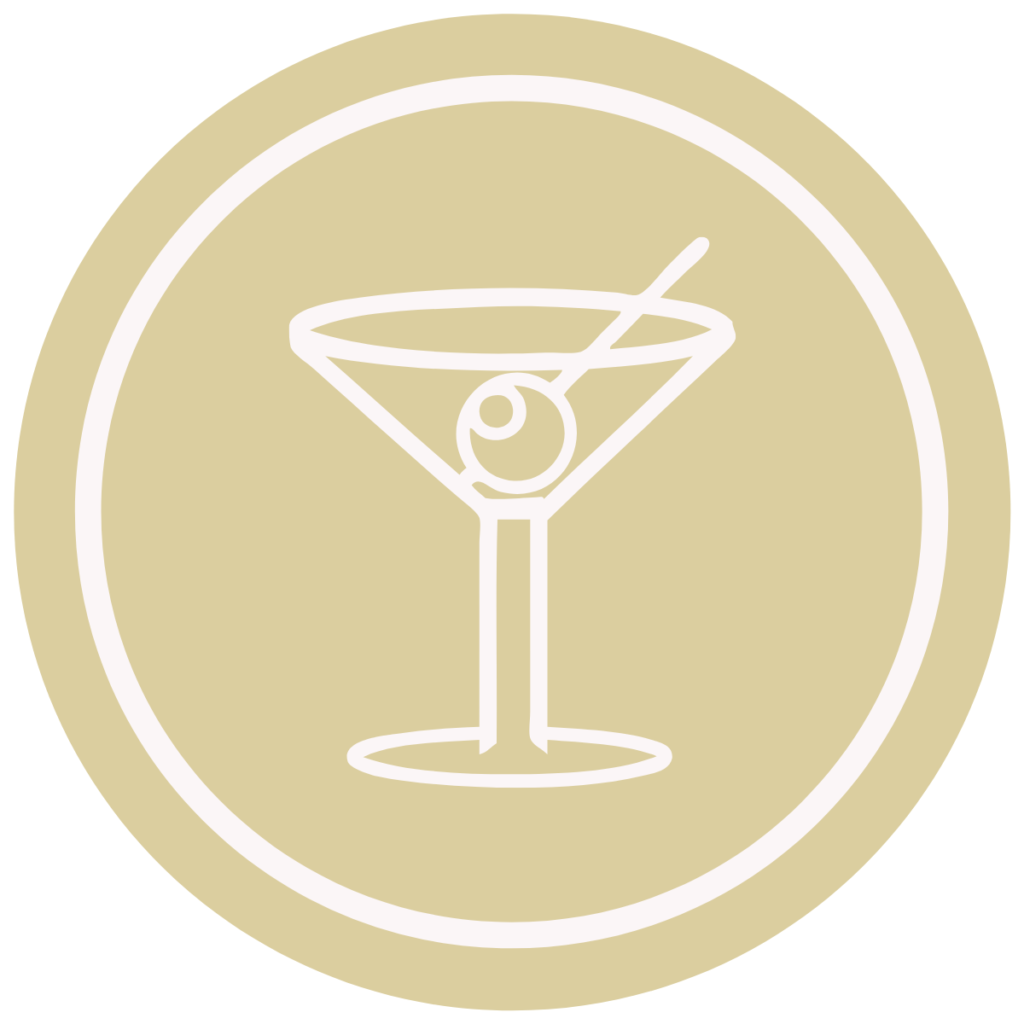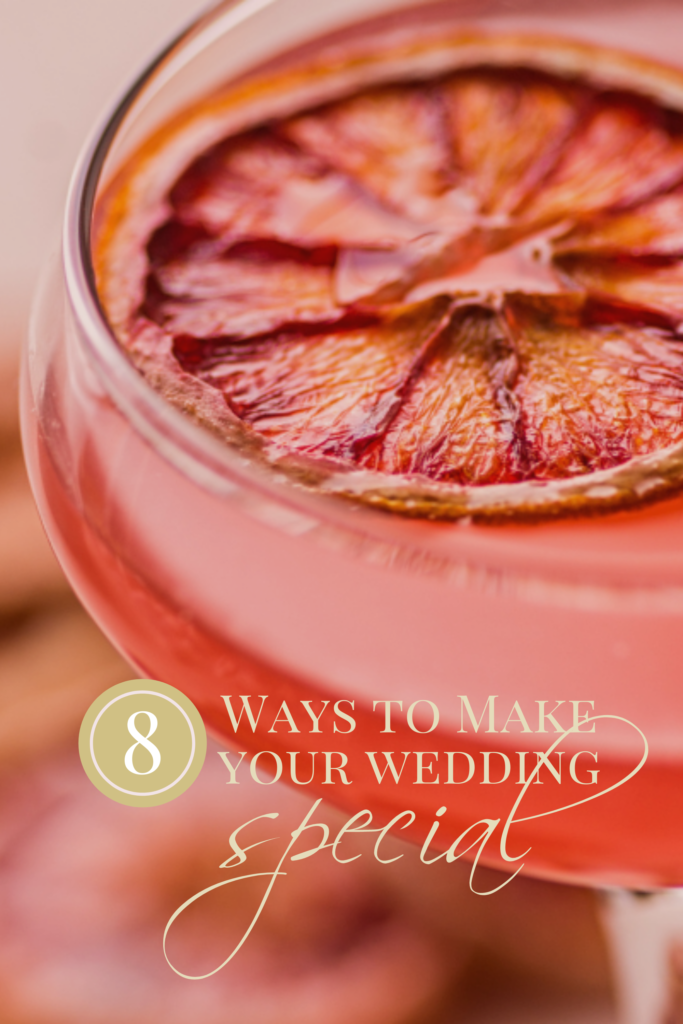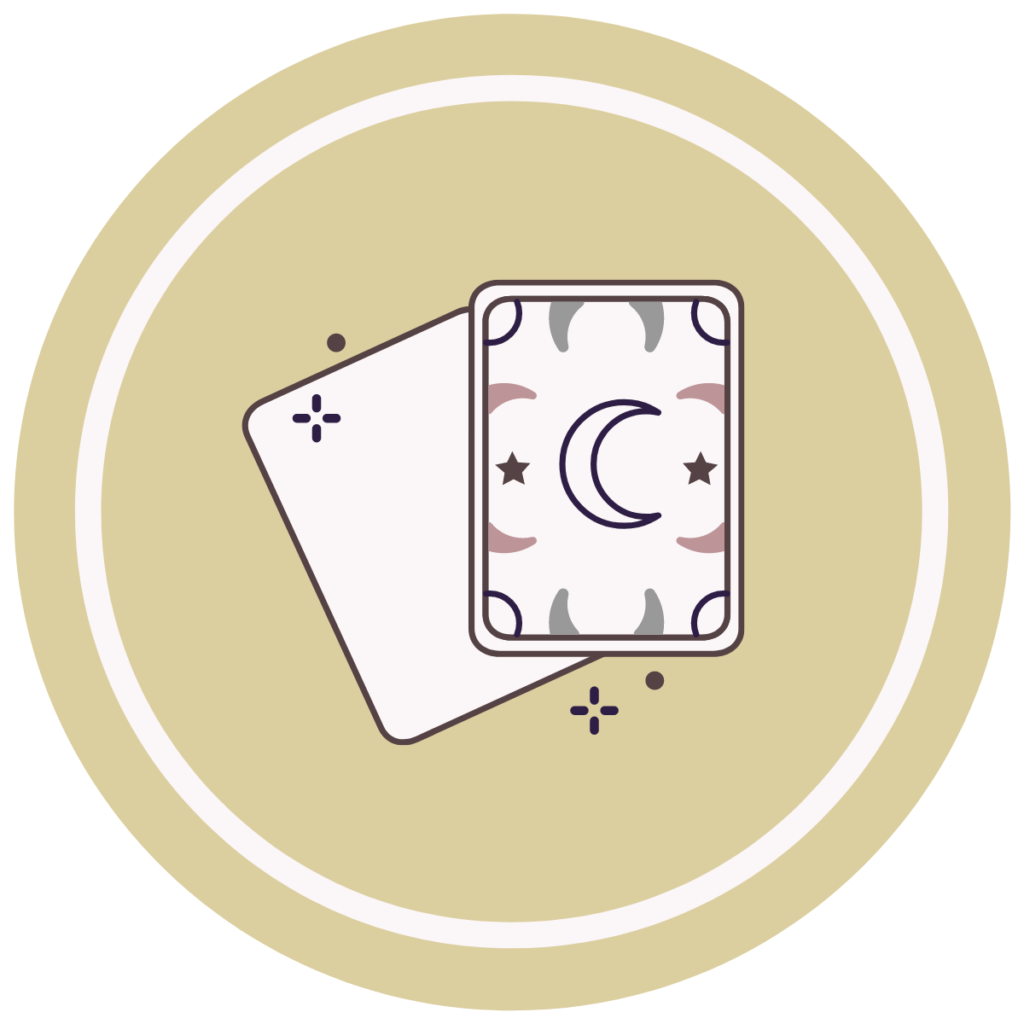 Wedding Special Touches: Dazzle Your Guests with Cocktail Hour Entertainment
In addition to a signature cocktail, cocktail hour entertainment is a great way to put your personal stamp on your wedding day. And I don't mean music – that's a freebee.
I'm talking about something more engaging, like a beer tasting tent, a photo booth or (as my brother and his wife discovered) a wandering magician. Just be careful, if he or she is good enough, you won't be able to get your guests to take their seats for dinner.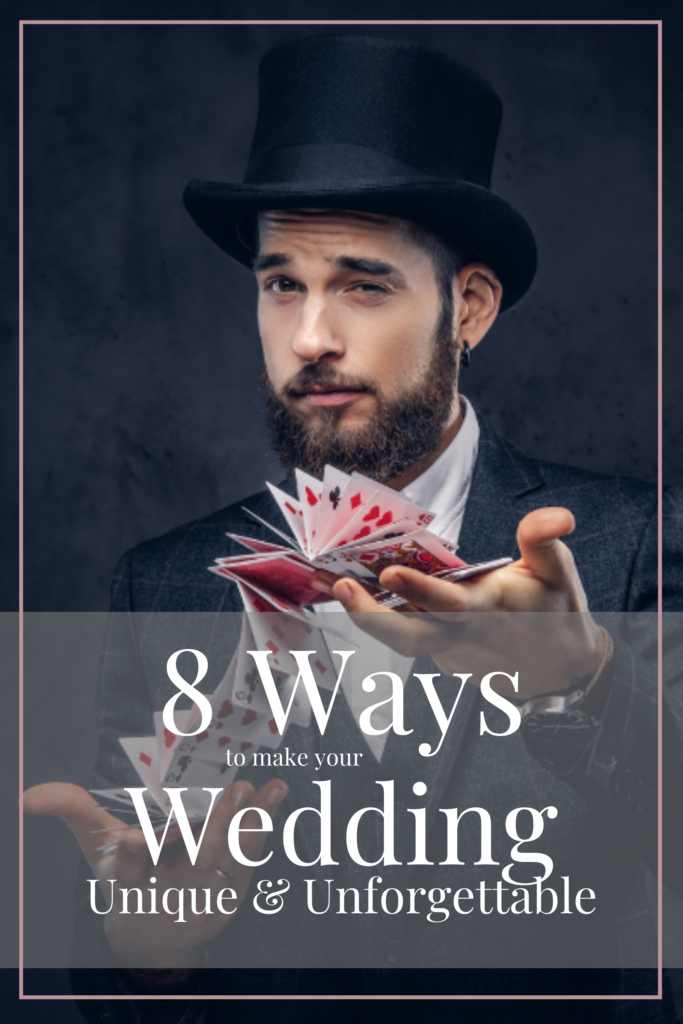 How to Make Your Wedding Unique & Unforgettable: Have Fun with Your Food
Speaking of dinner… this is another area where you can be creative and add a special wedding day touch. Sit down dinners are expensive and restrict mingling. Instead of the traditional beef, chicken or fish options, consider getting gastronomically creative.
Honor your heritage with a few cultural food stations — whether they be Polish pierogis, Nashville hot chicken sandwiches or Italian arancini. Offering your guests unique samplings of dishes is a fun way to make your wedding unique and unforgettable.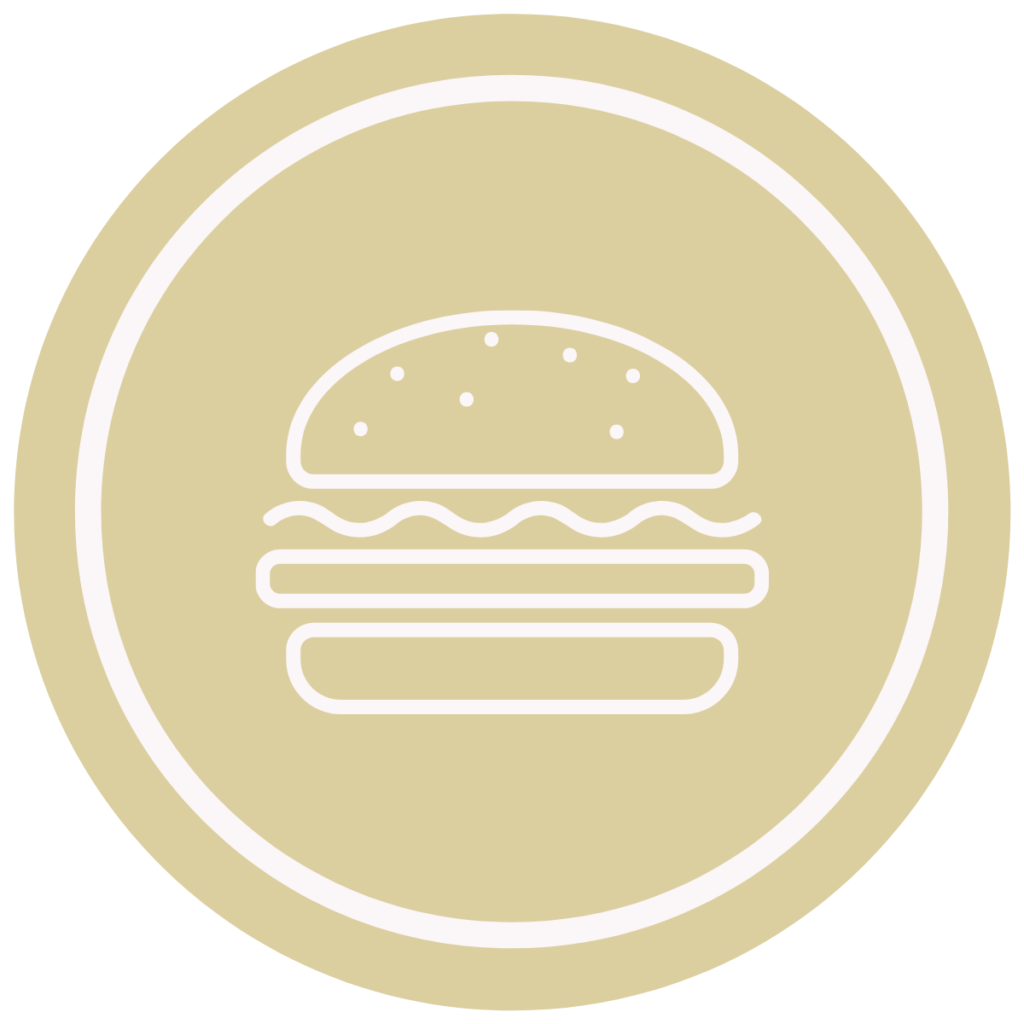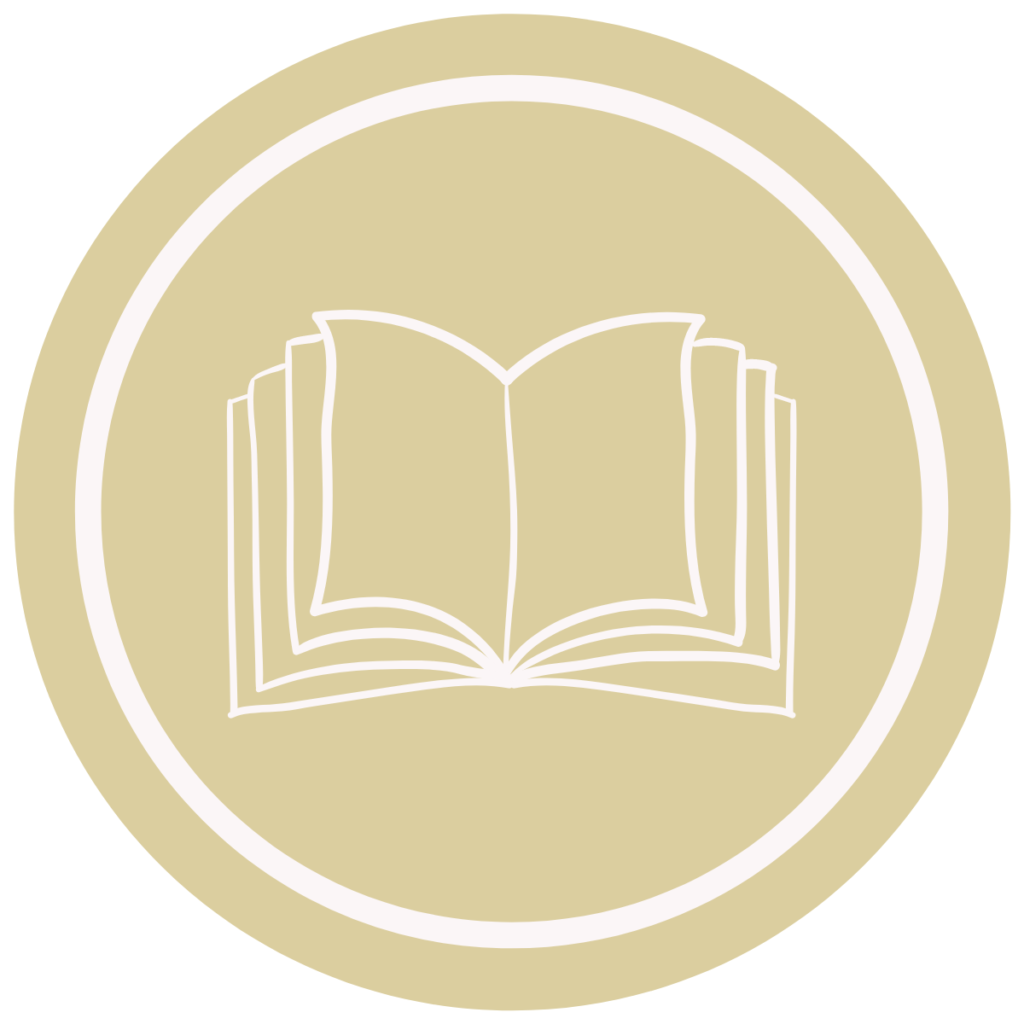 Unique Wedding Ideas: Get Your Guests to Leave You a Wedding Day Message with a Unique Guestbook
Want to get your guests to sign your guestbook? Make it stand out.
There are so many fun twists on traditional guest books. These fun wedding ideas – from a guest book puzzle to a beautifully hand-carved hardwood book – will entice your guests to drop you a note… and make a mental note about how unique and unforgettable your wedding day was!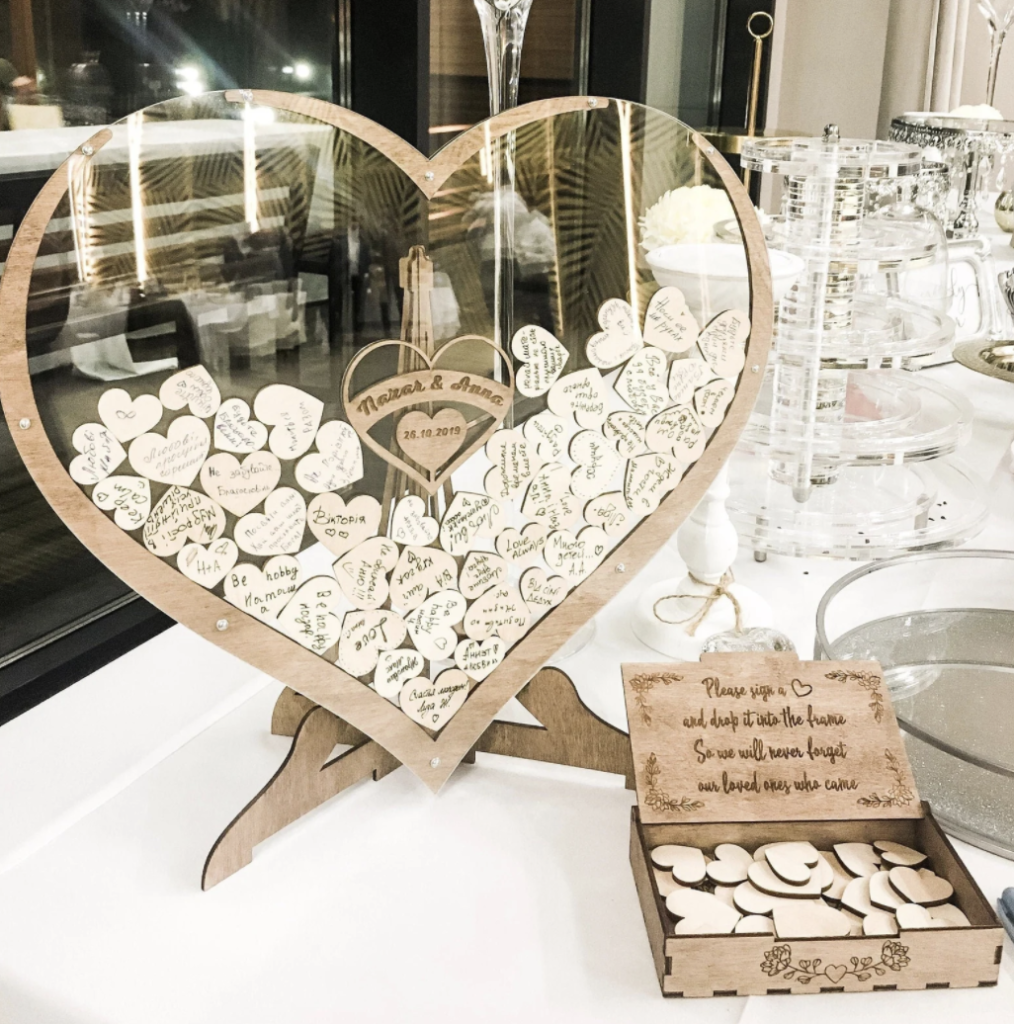 How to Make Your Wedding Day Stand Out: Make the Altar Awe-Inspiring
Framing the center of the ceremony – you and your intended is a wonderfully unique addition to your wedding day!
Add some special mood lighting for a late-afternoon / early evening wedding with this rustic wood-framed altar featuring vintage light bulbs.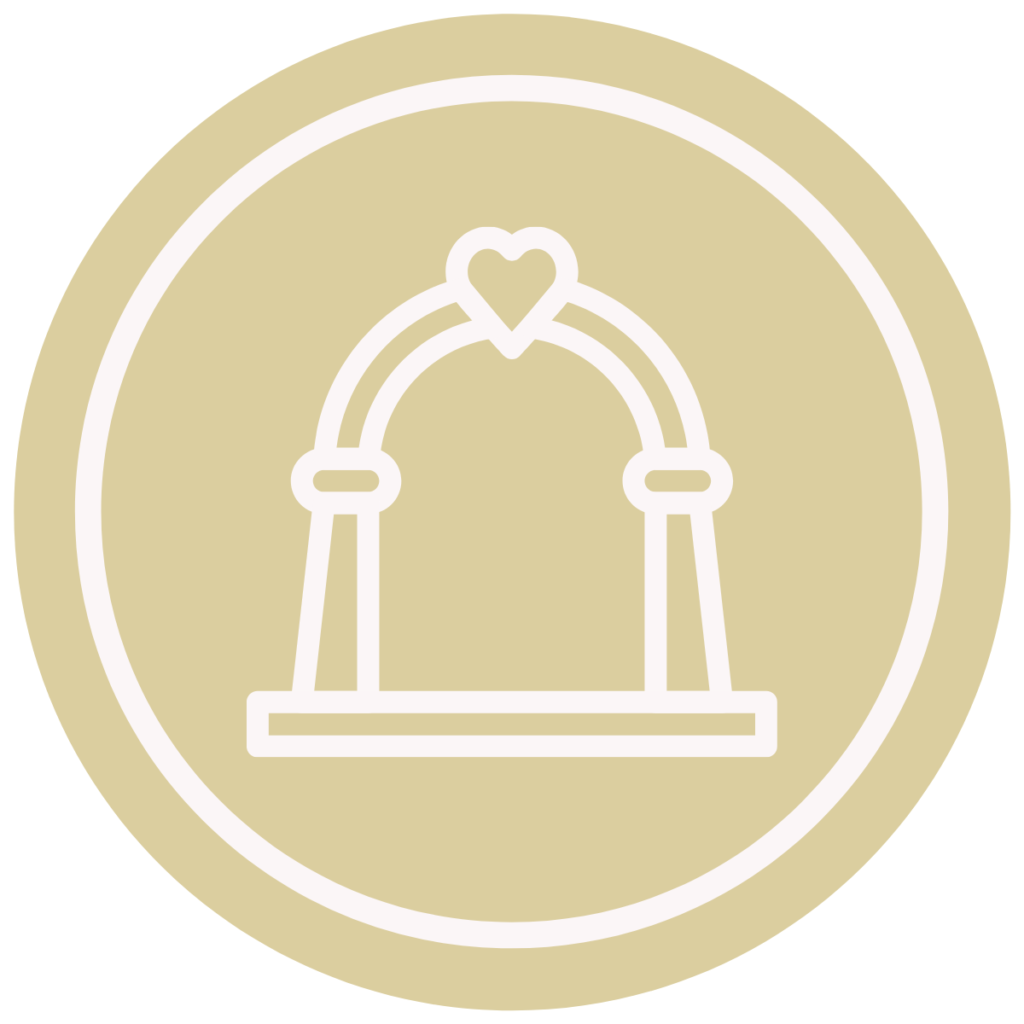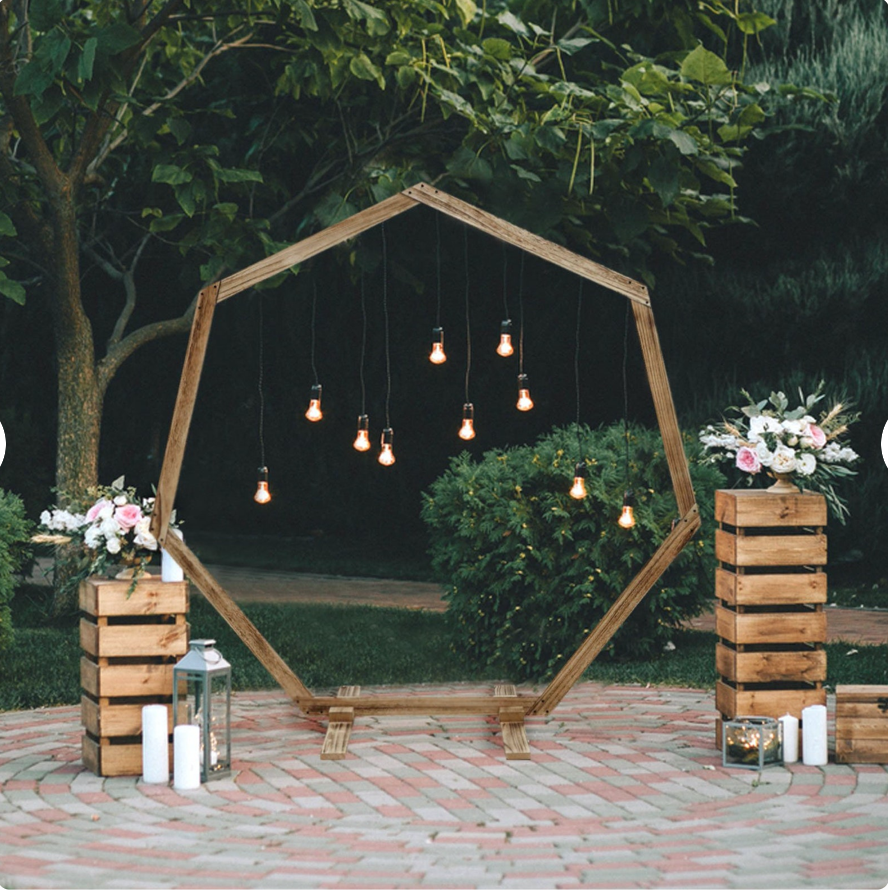 Or match the altar to your bouquet by framing you and your intended in a wreath of flowers. There are so many gorgeous options to explore!
Featured altar by EFavormartboutique.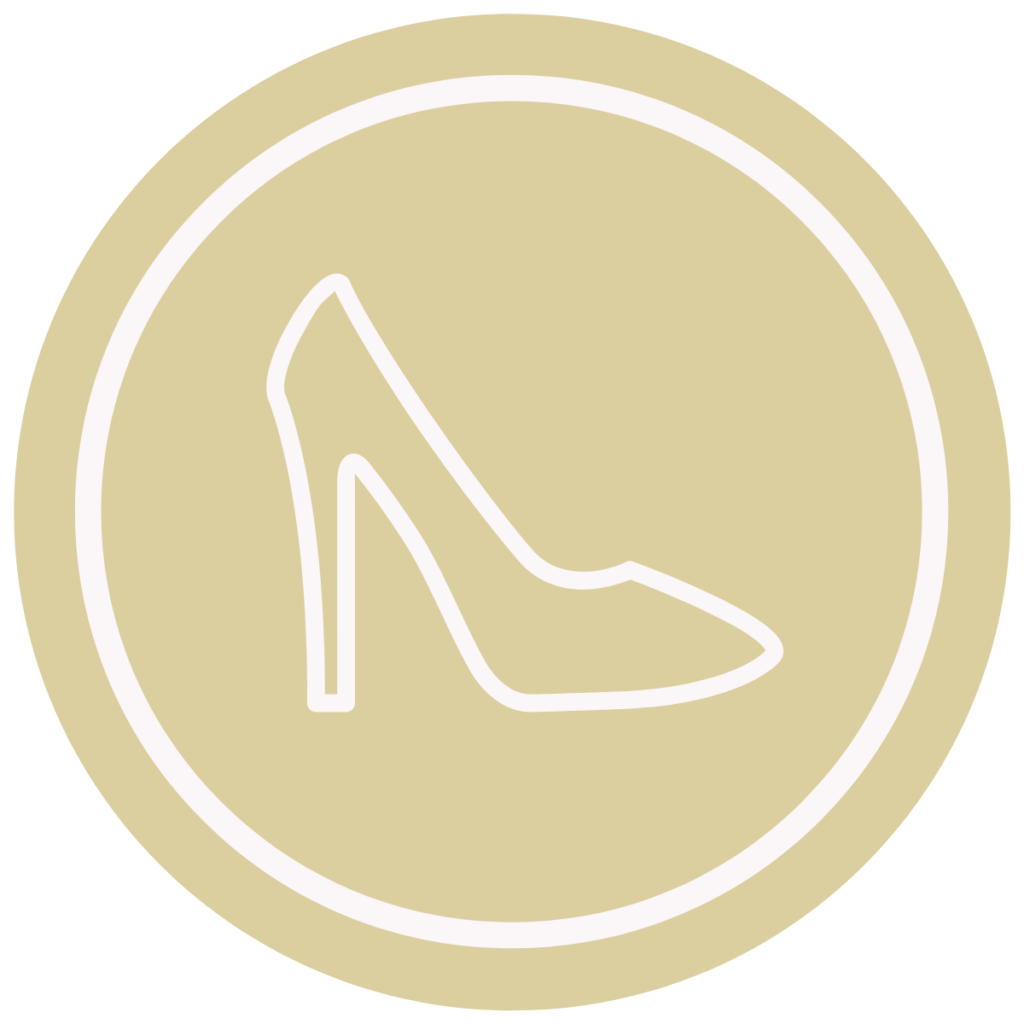 Wedding Special Touches: Make Your Wedding Dress Jealous with Custom Wedding Shoes
We all know that this special touch is nearest and dearest to my heart. Custom wedding shoes are such a fun way to incorporate your personality into your wedding day.
Maybe you and your intended are the biggest fans that ever were. Or, perhaps, you share the same profession? My sister and her husband were rock climbers, so she designed her custom wedding shoes as a nod to their shared passion.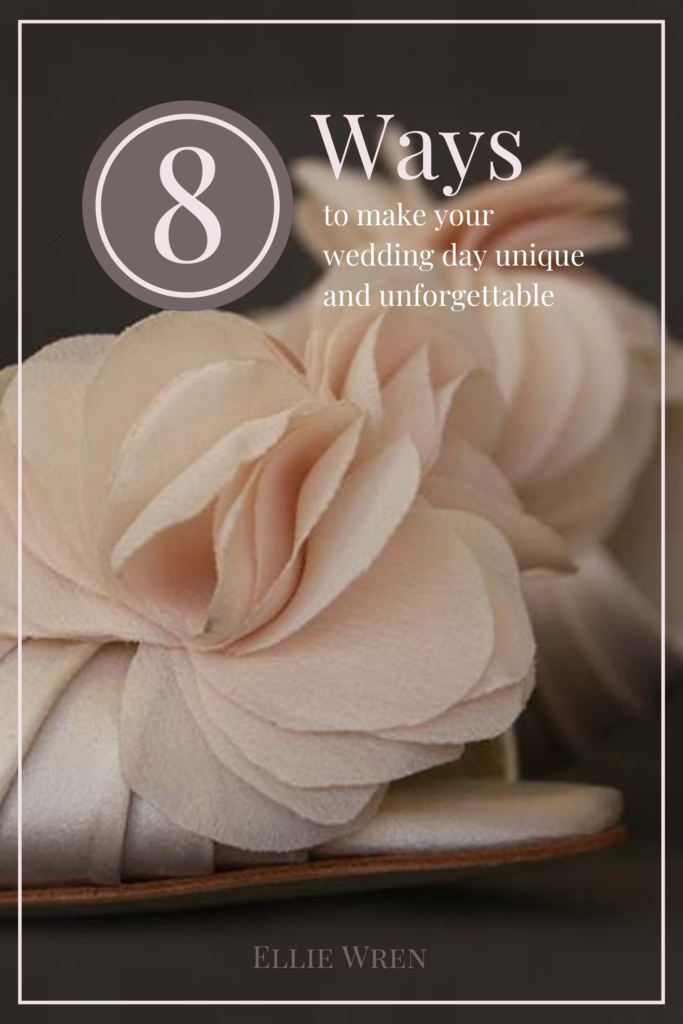 Whether you want to truly take your wedding shoes up a notch, or you're looking for a very specific color and design, custom wedding shoes are a great way to add a special touch to your wedding day.
About Ellie Wren Custom Wedding Shoes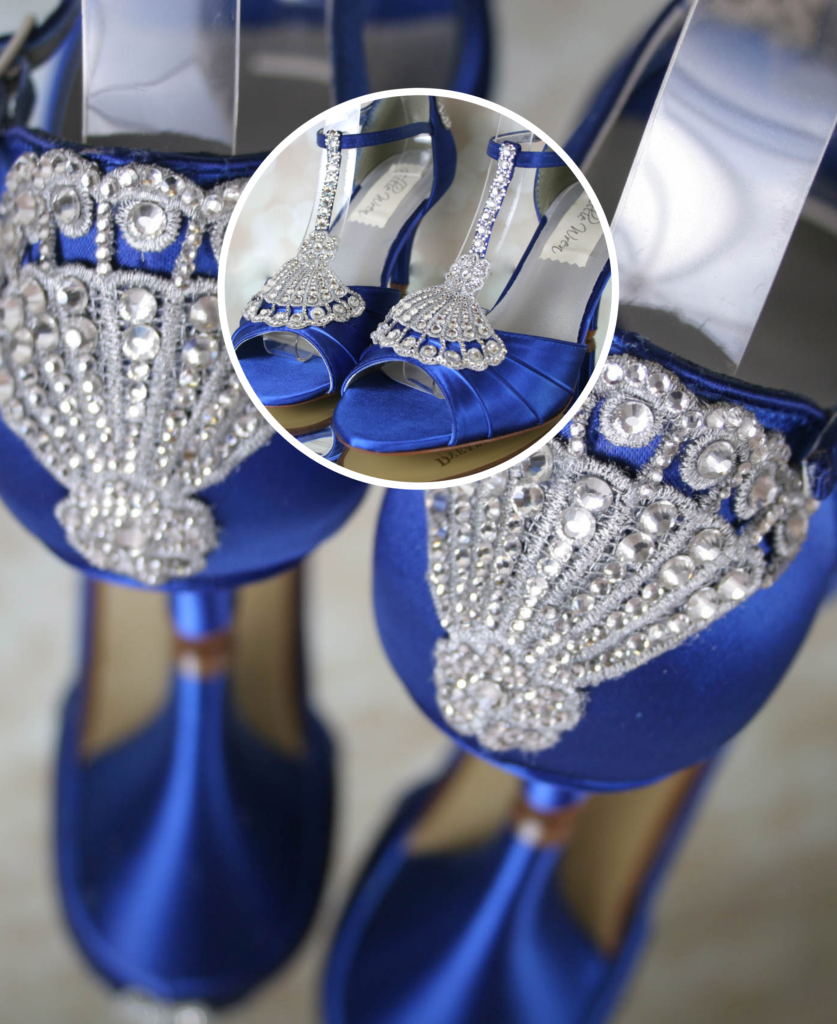 Ellie Wren is a custom wedding shoe and accessory boutique dedicated to helping brides design their dream custom wedding shoes. Through a high-touch process, brides work directly with an Ellie Wren bridal shoe consultant to realize their wedding shoe design.
Whether brides are looking for a unique twist on ivory wedding shoes, comfortable wedding flats in the perfect shade of blush, sparkly wedding shoes with an open-toe or highly personalised wedding shoes, Ellie Wren is uniquely qualified to make their vision a reality.