Pink Wedding Theme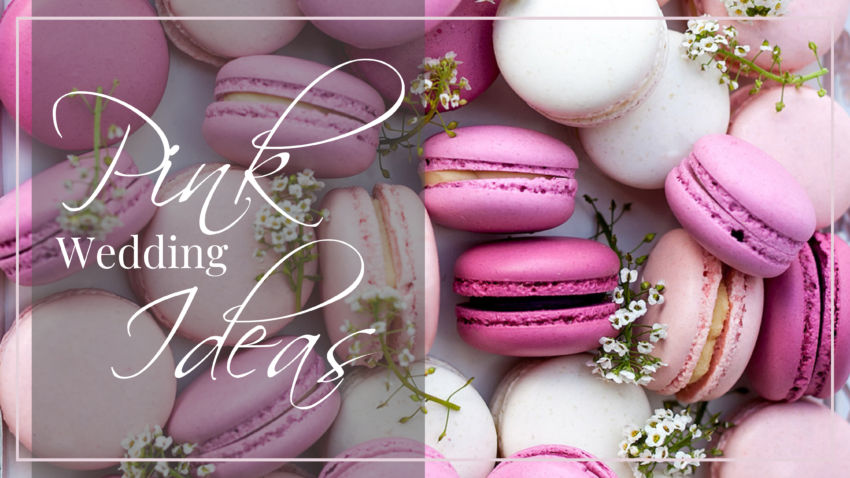 This Pink Wedding Theme: Incorporate Your Signature Color into Your Wedding Day with These Pink Wedding Ideas includes affiliate links. When I find a great product or service, I like to share it with my readers. Sometimes I use affiliate links so I can earn a commission for my recommendations. Thank you for your support!
Incorporate Your Signature Color into Your Wedding Day with These Wedding Ideas
Think pink! If you're looking for ways to incorporate your signature color into your wedding day, you need to check out these pink wedding theme ideas.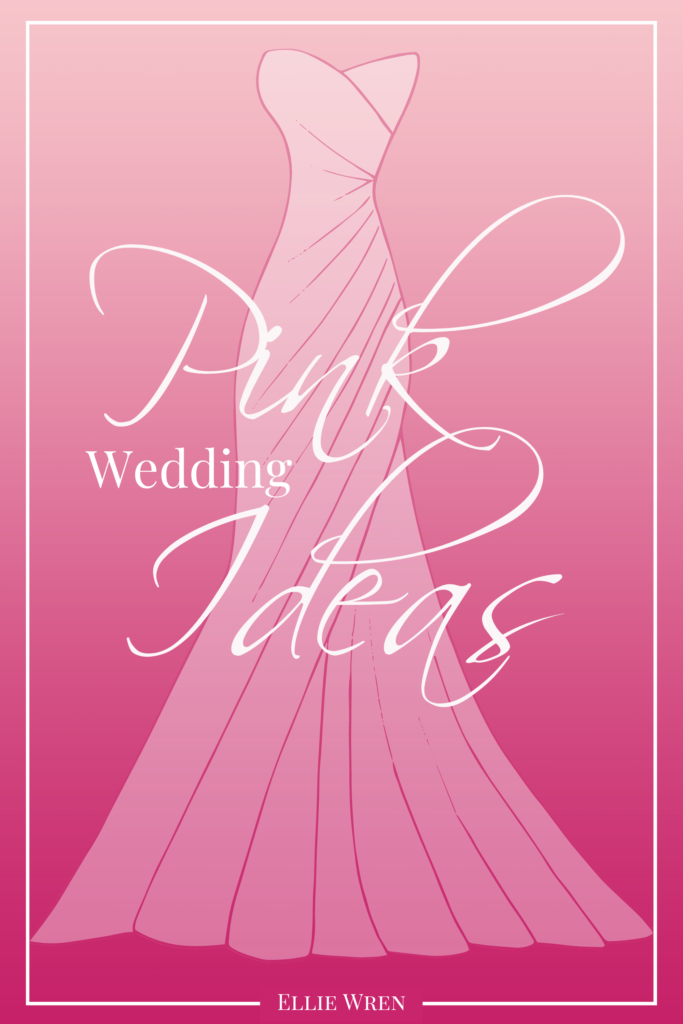 How to Embrace a Pink Wedding Theme
There are as many ways to add pops of pink to your wedding day as there are shades of pink. Whether you favor blush pink, baby pink, hot pink, fuchsia or magenta, pink is one of the most popular wedding colors.
And luckily, there all kinds of ways to add pops of pink to your wedding day – a light pink wedding gown, capri pink flowers, blush pink nails, a fuchsia wedding cake – the possibilities are endless!
Your Wedding Dress … Obviously
Let's start at the top – with the wedding dress. While white and ivory are the most popular wedding dress colors, pink is also a top choice. And for good reason. Pink is not only easy on the eyes, it also expresses some special sentiments.
What Does a Pink Wedding Dress Mean?
Pink denotes innocence, freshness, purity and love. It's a little flirty and a lot… well… frankly… fabulous. Need some inspiration? Here are some fun wedding gowns to feast your eyes upon.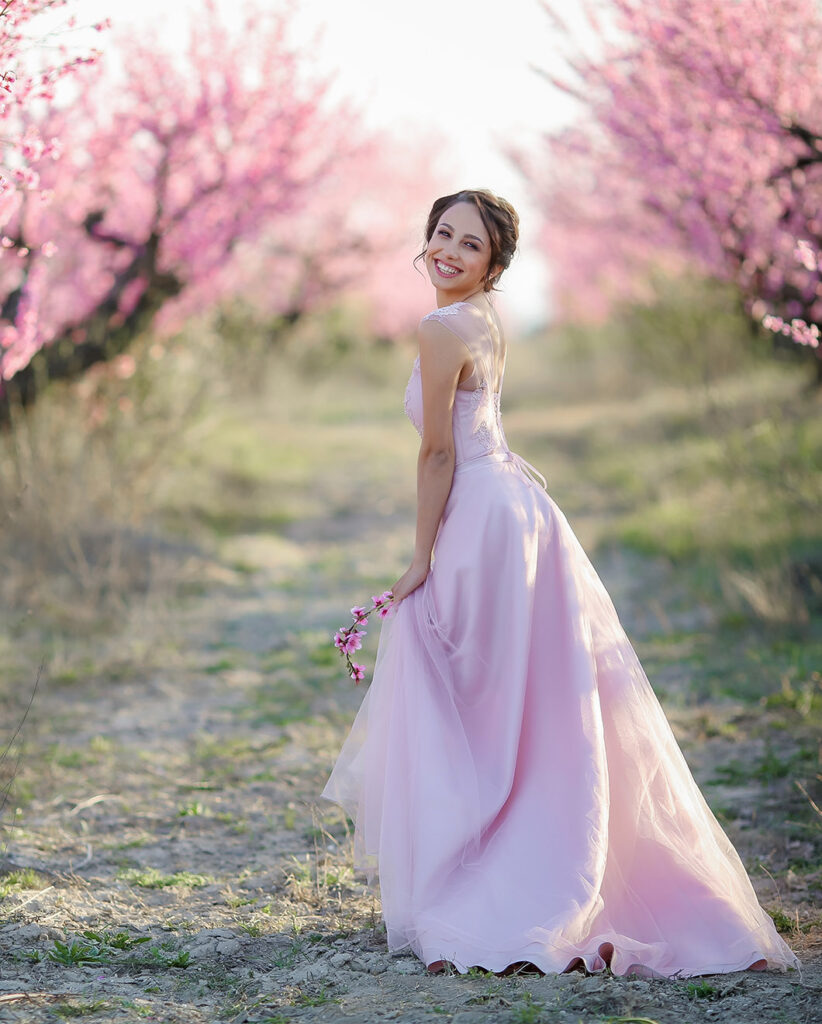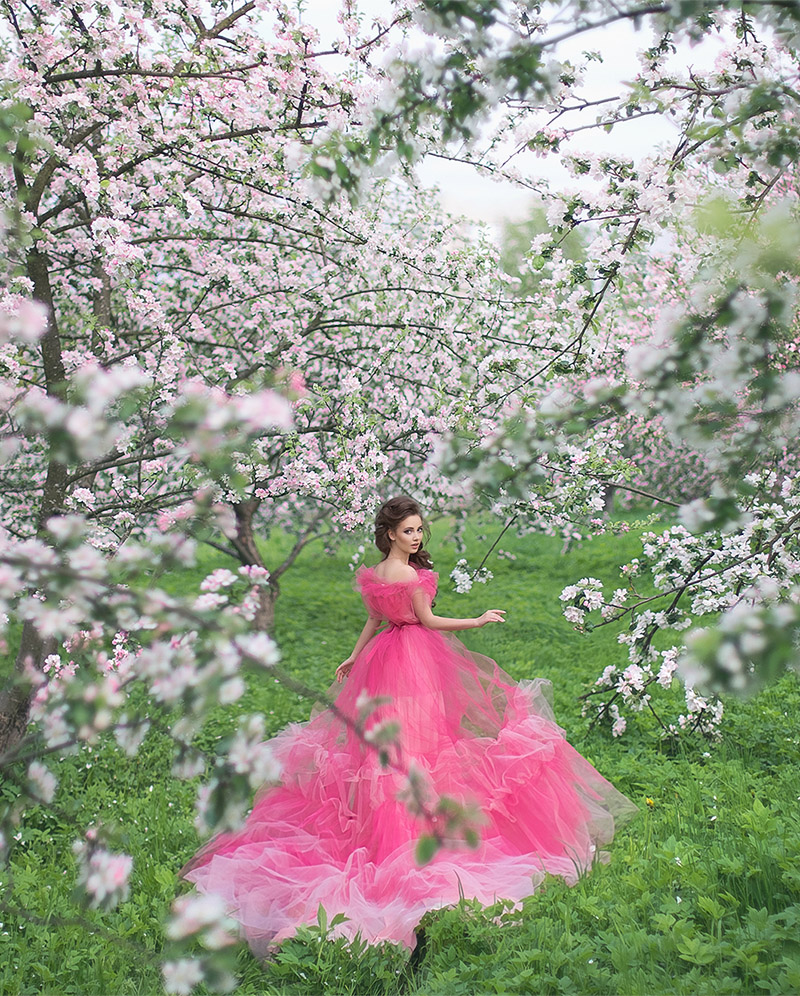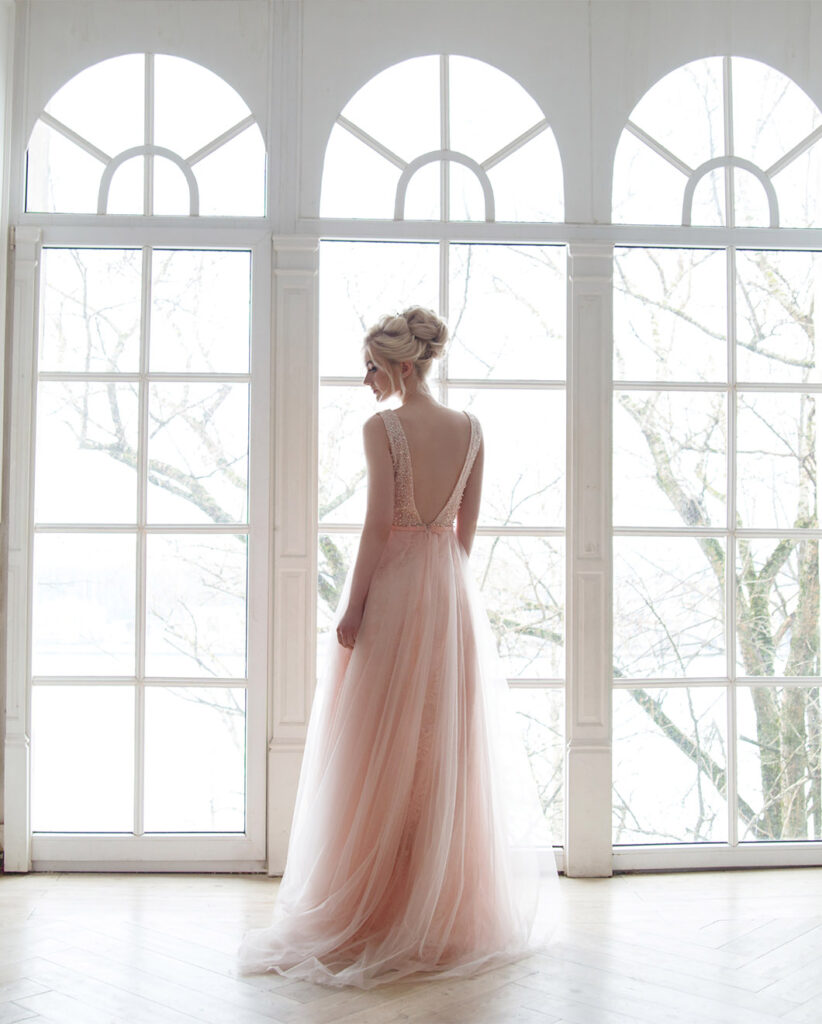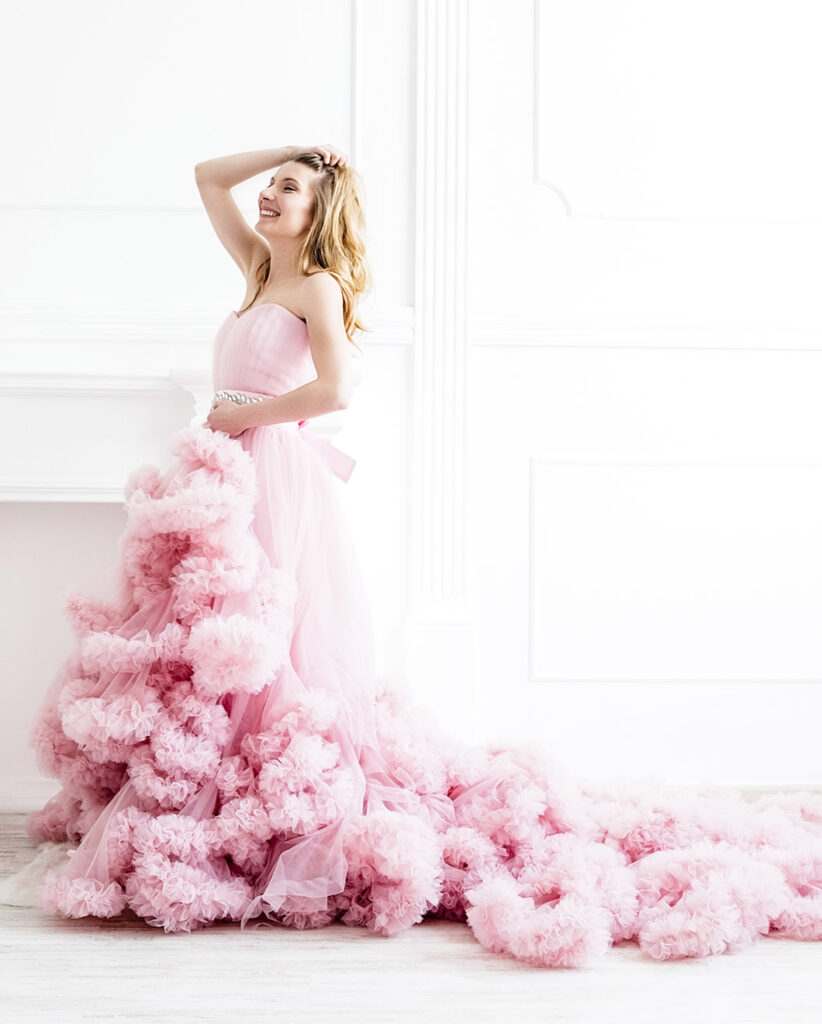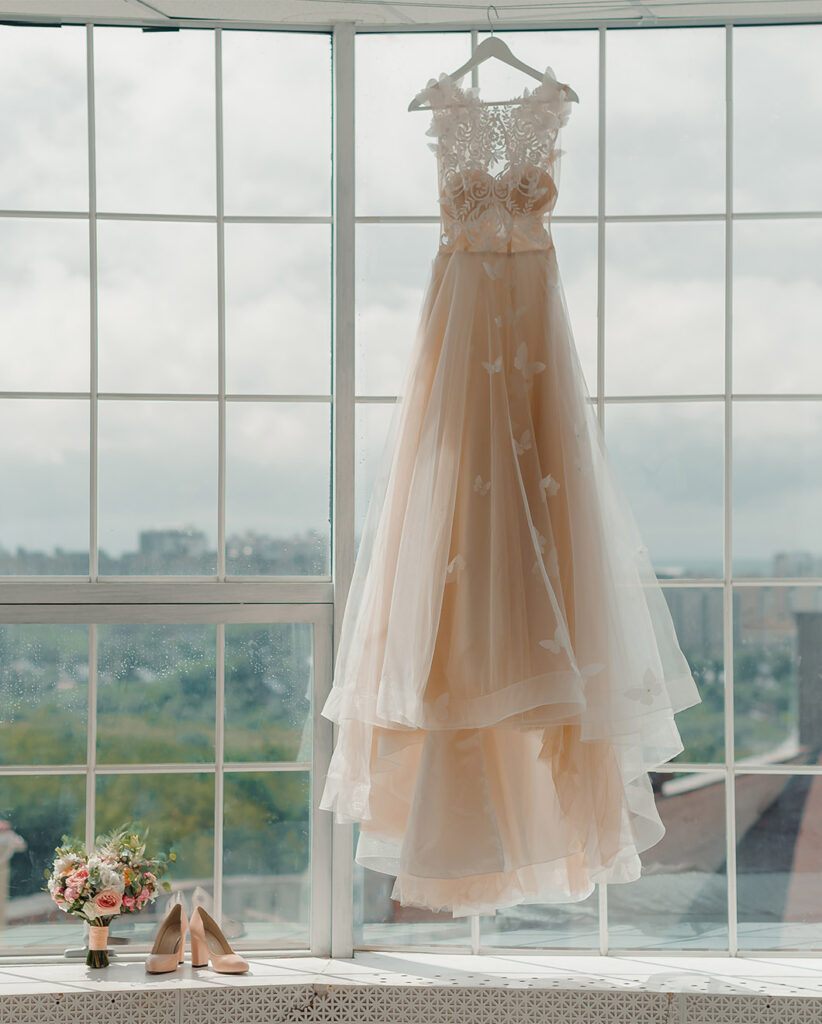 Pink Wedding Cake … & Other Assorted Wedding Desserts
Wedding cakes are for sure fun, especially pink wedding cakes. But serving sweets at the end of your wedding celebration comes in more forms than one. Cupcakes and macaroons are a great way to showcase several shades of pink.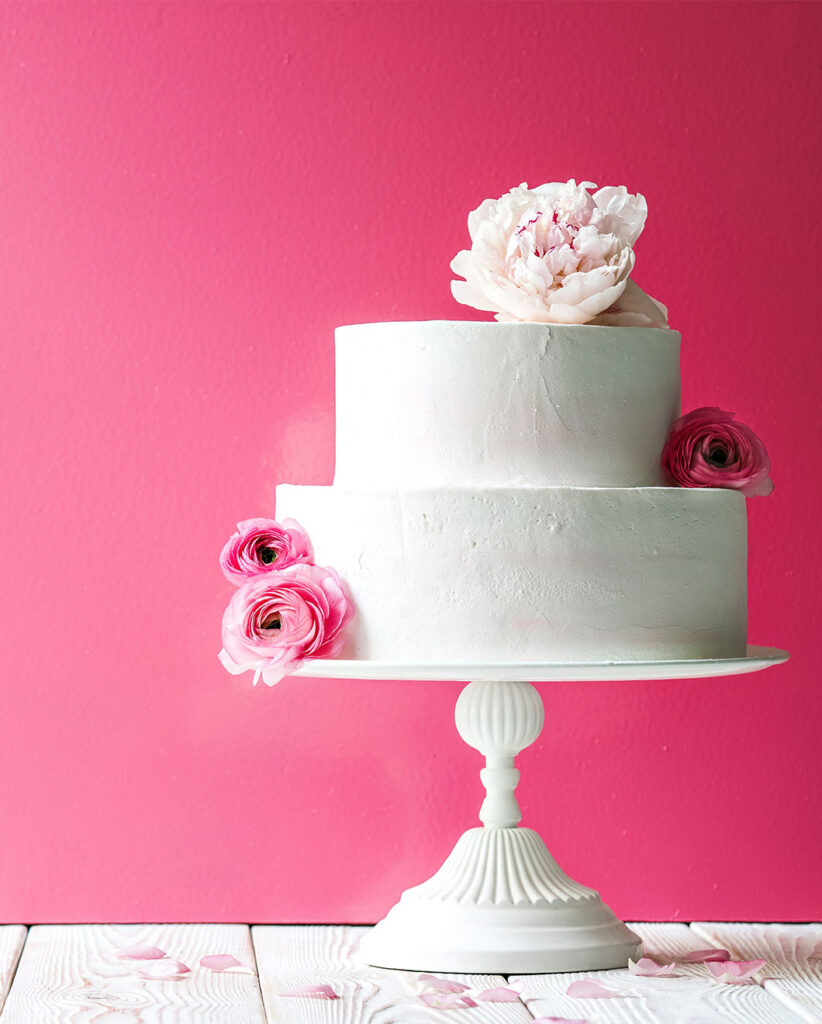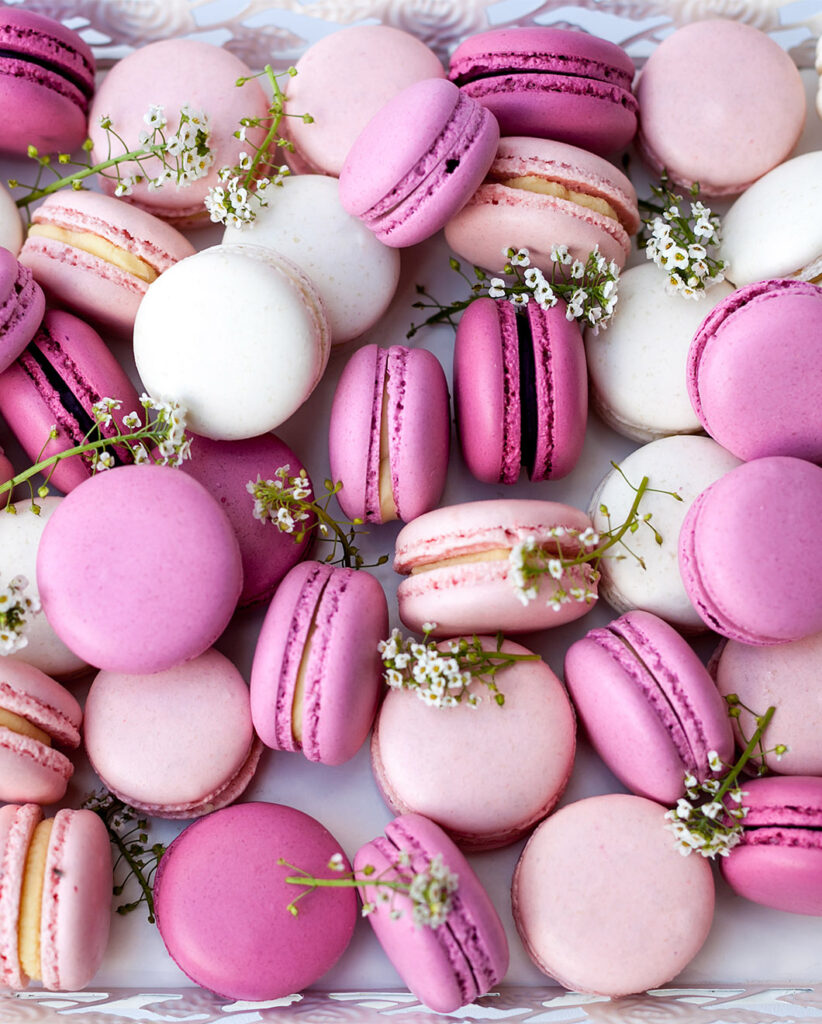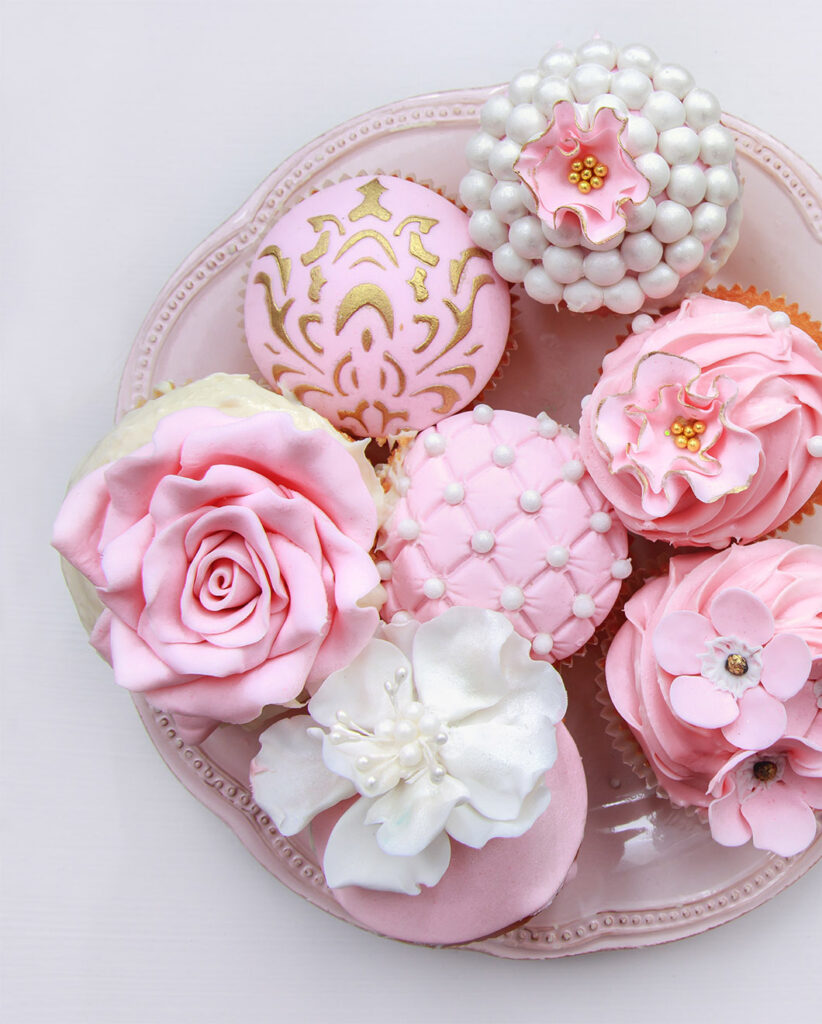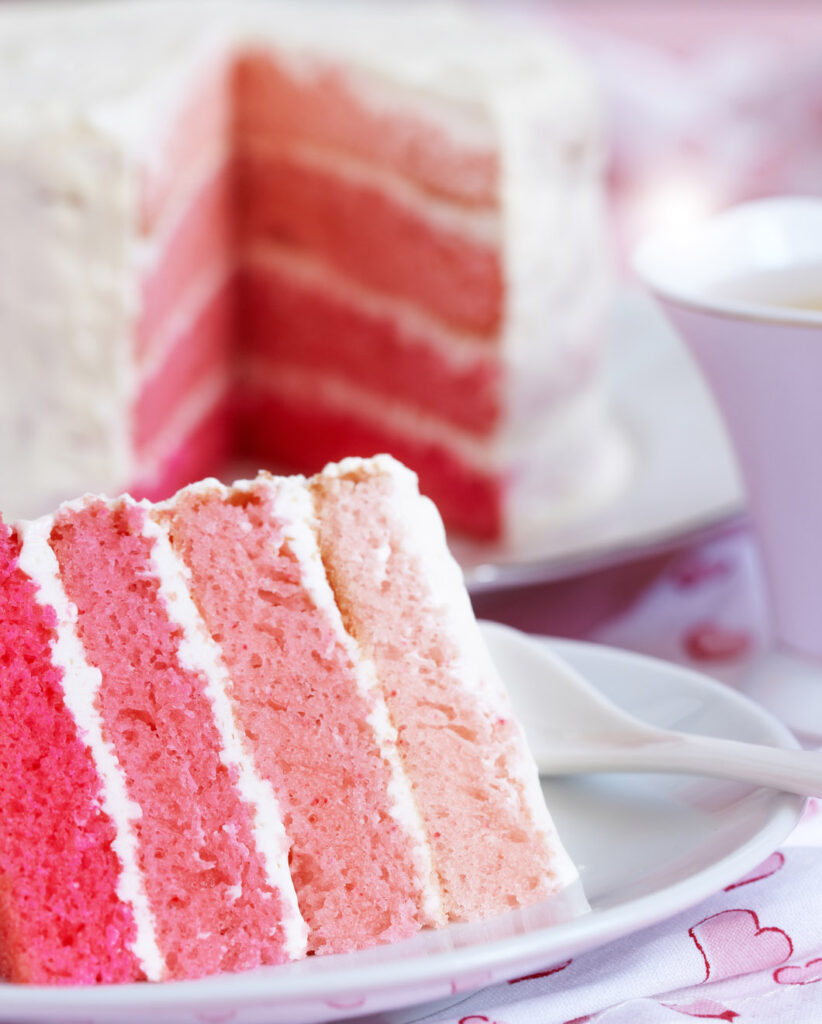 Pink Wedding Theme: Shoes to Make Your Wedding Dress Jealous
You'll almost never see an Ellie Wren blog post where we don't toot our own horn just a little bit. And pink wedding shoes are one of our favorite ways to honor a pink wedding theme. Whether you're into fuchsia bling, dusty pink flowers or rose gold gems, pink wedding shoes are sure to catch more than one set of eyes as you walk down the aisle.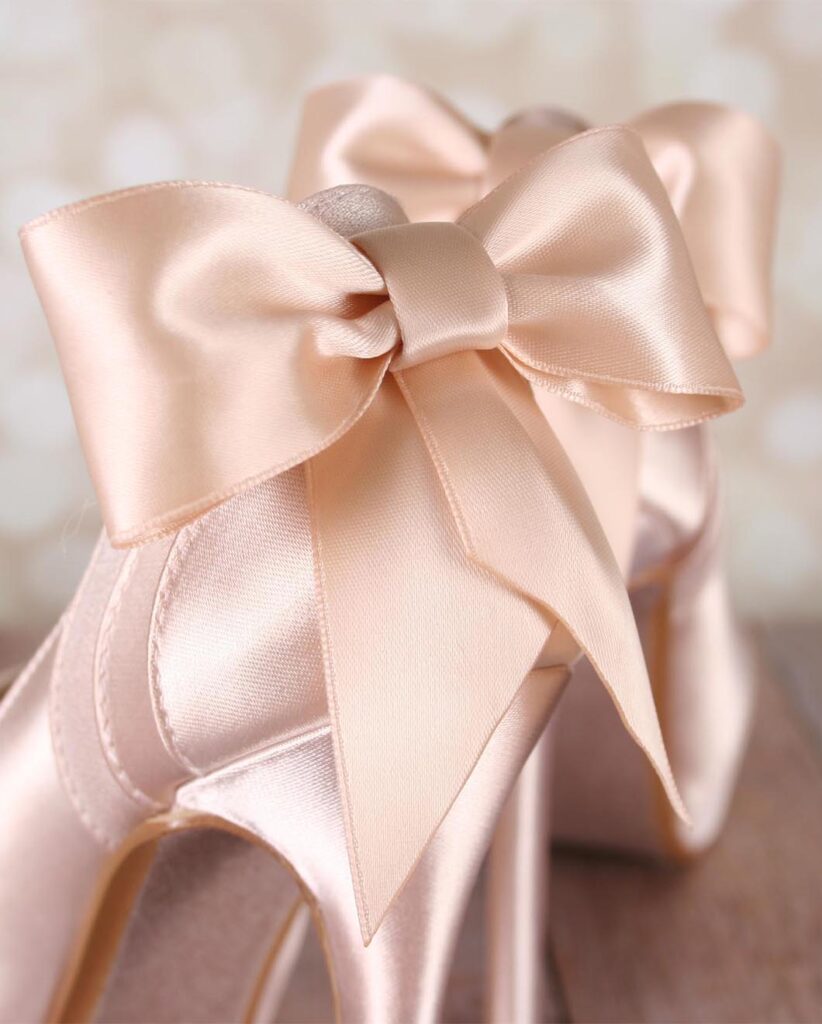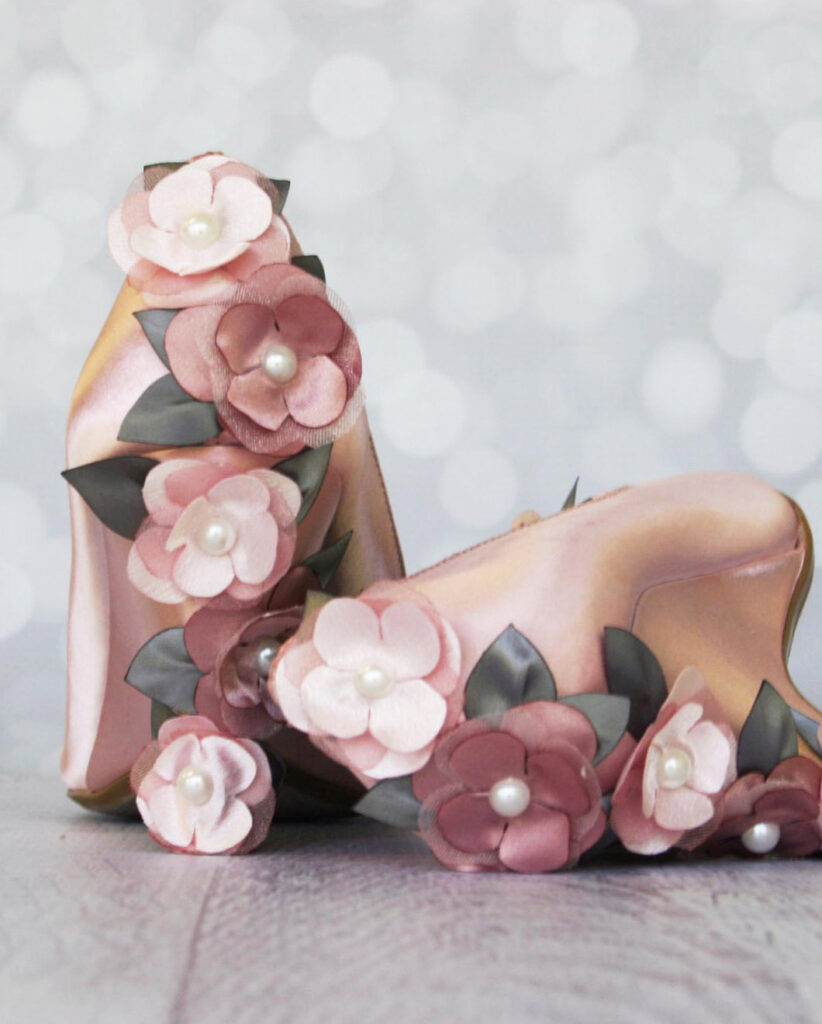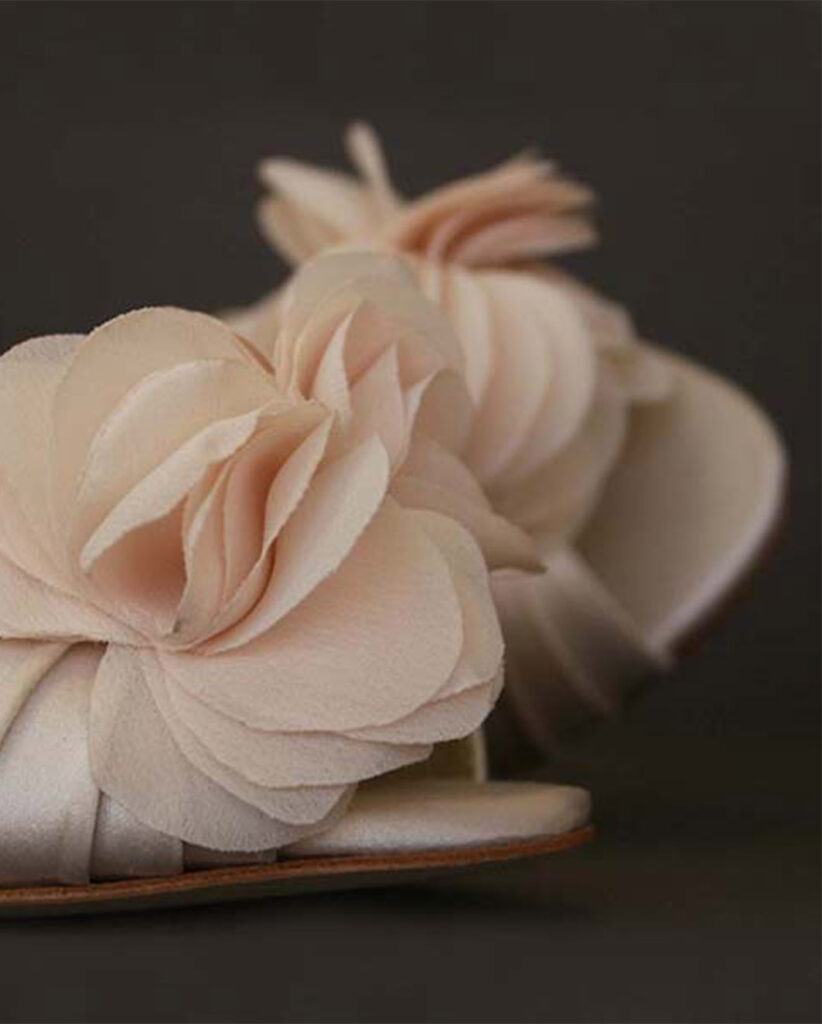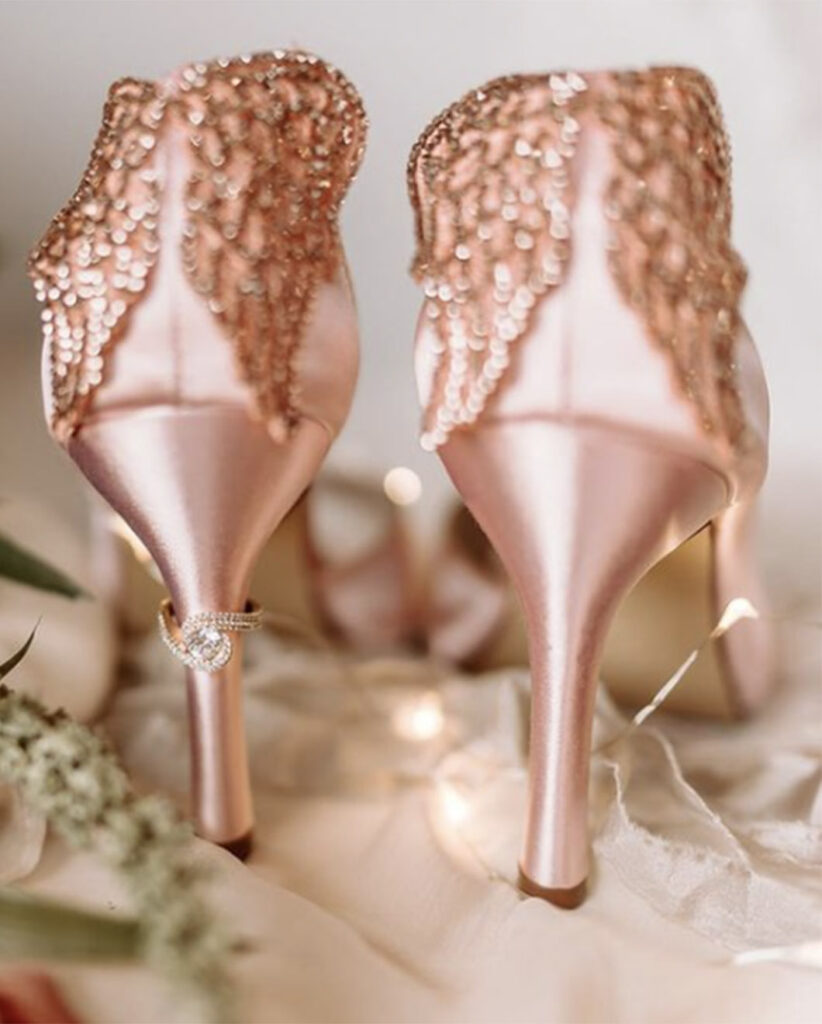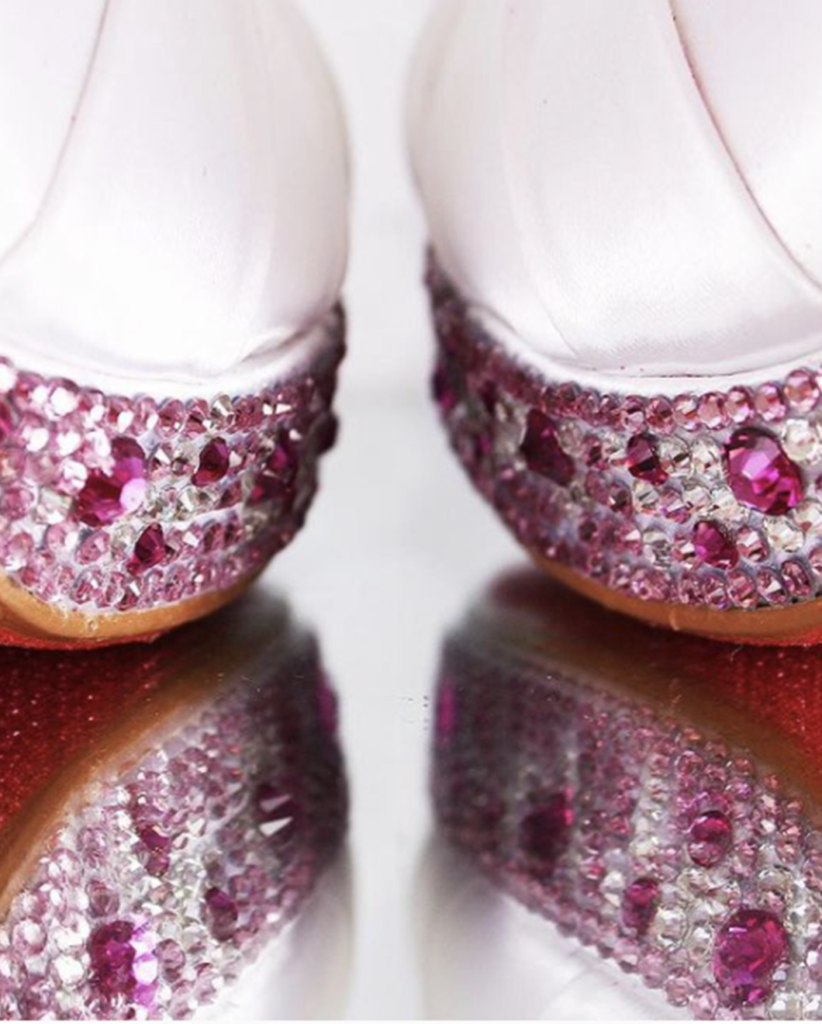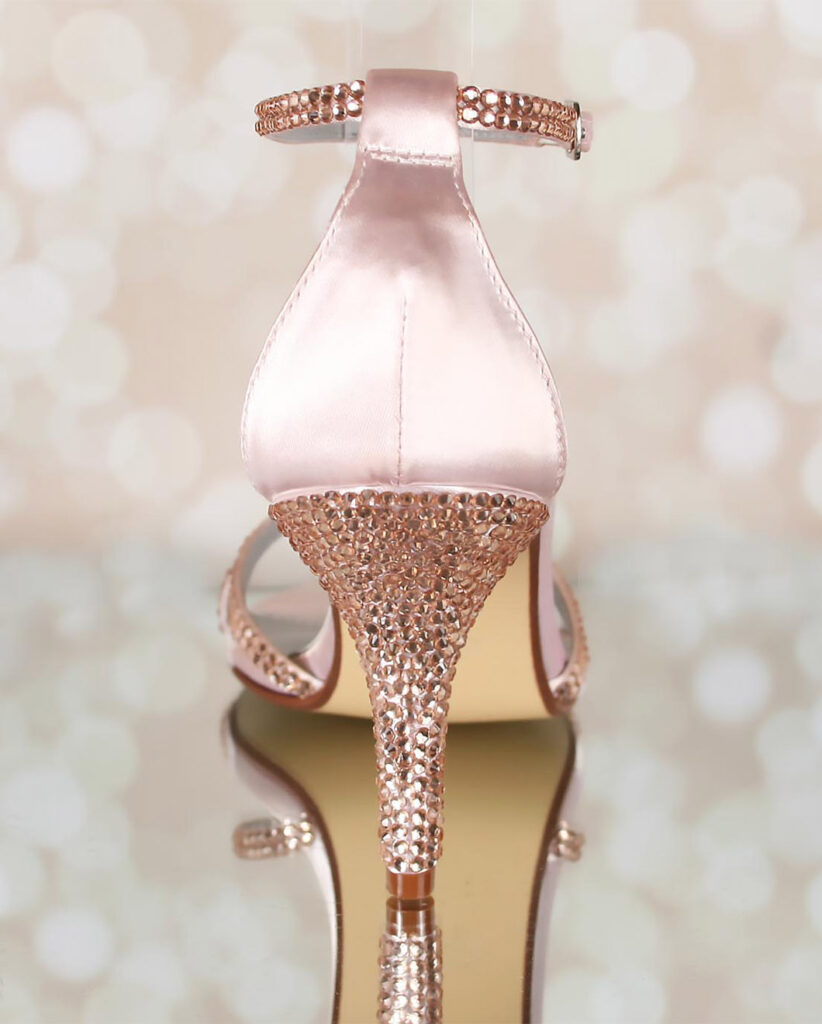 Pink Bridesmaids' Dresses … with Some Twists
This one isn't super original, but your bridesmaids' dresses and shoes are such a great way to incorporate your wedding colors. Pink bridesmaids' dresses abound – there are so many gorgeous options. One of my favorites though, is to have each bridesmaid wear a different shade of pink!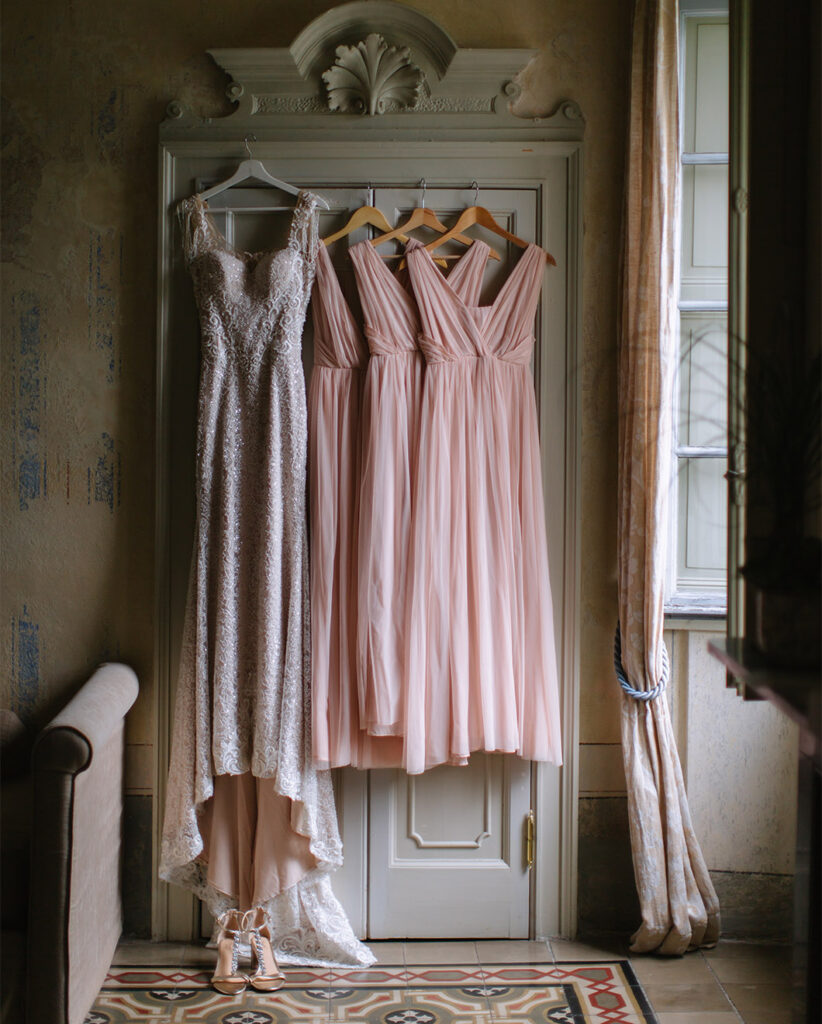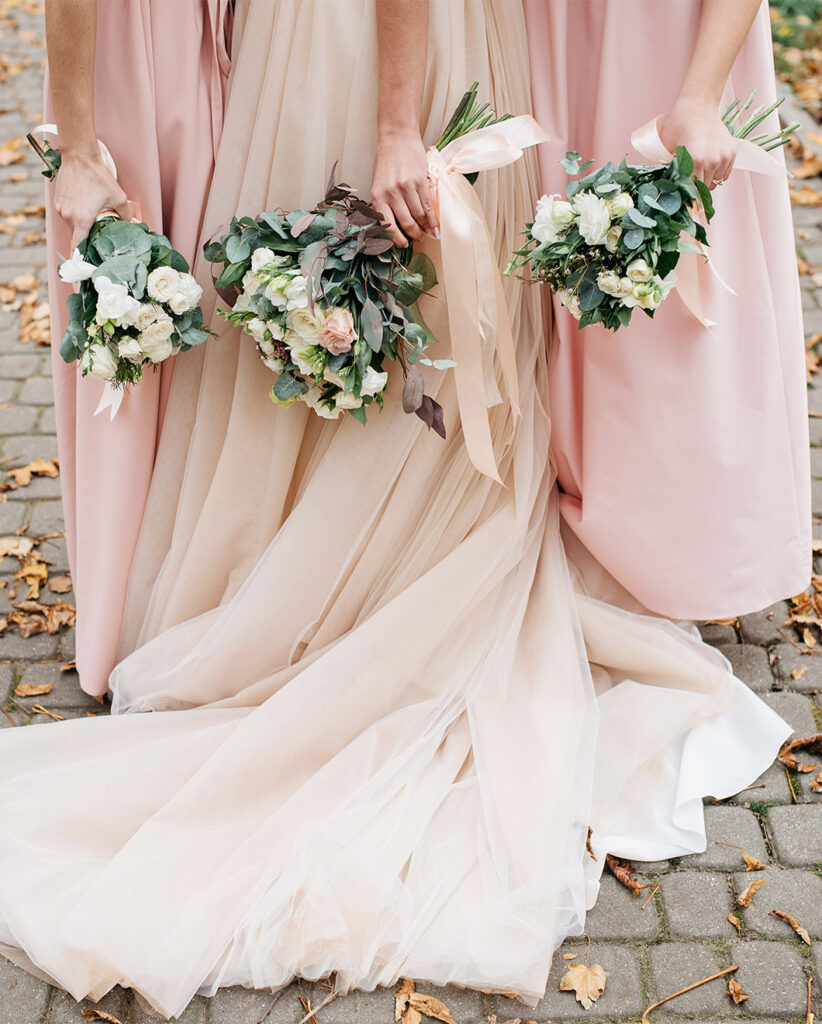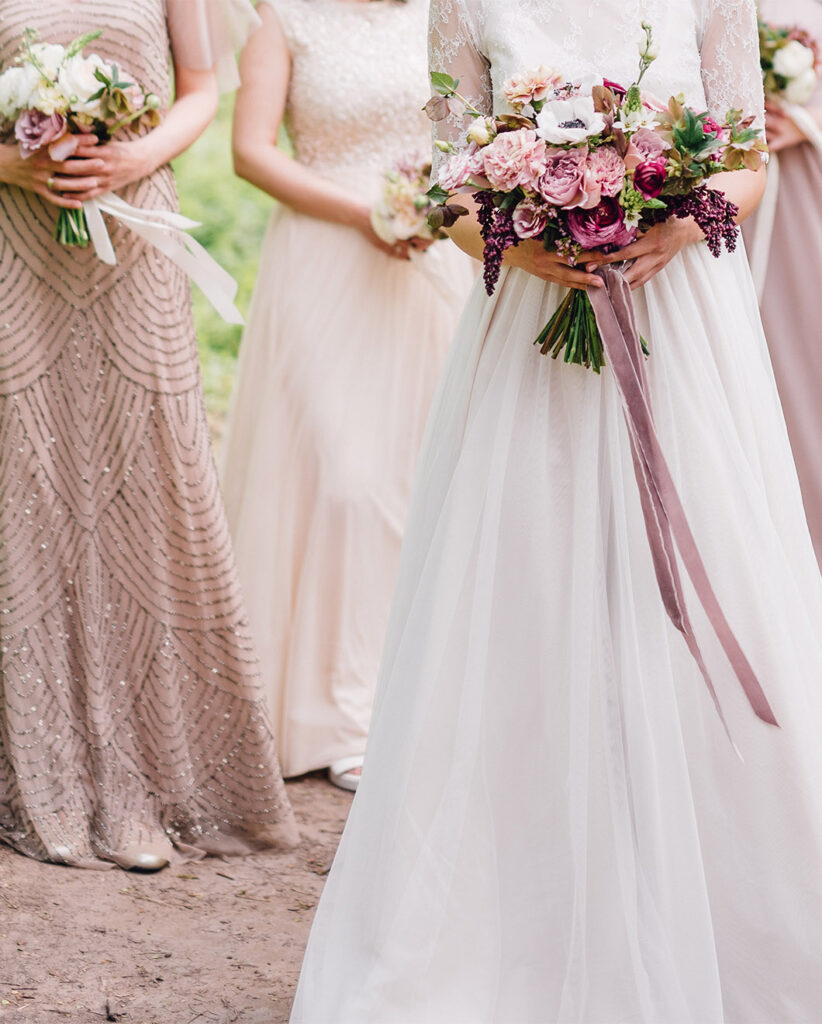 Pink Wedding Accessories … Manicures Count!
If you're more into subtle pops of pink, wedding accessories are a fun way to give a nod to your favorite color. Dazzling rose gold earrings, a handmade floral sash or a fun manicure are some of our favorites! And don't forget about the groom and groomsmen! I love the look of this hot pink handkerchief and… of course… pink socks are such an easy, fun way to incorporate wedding colors!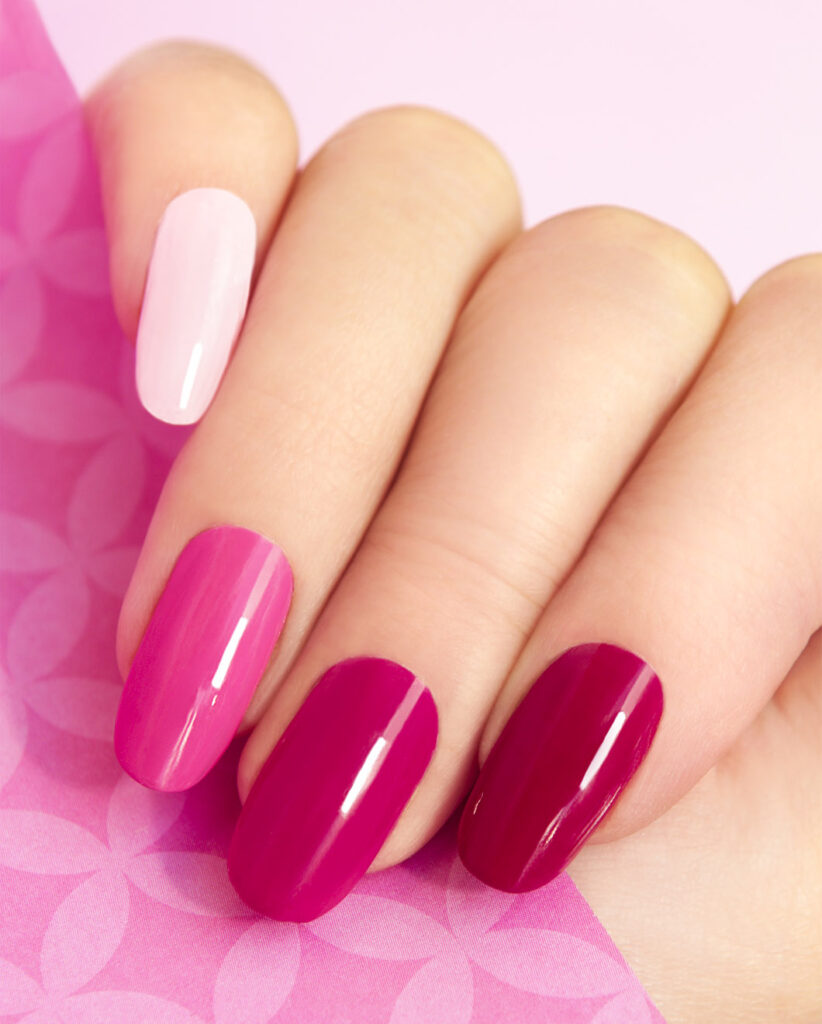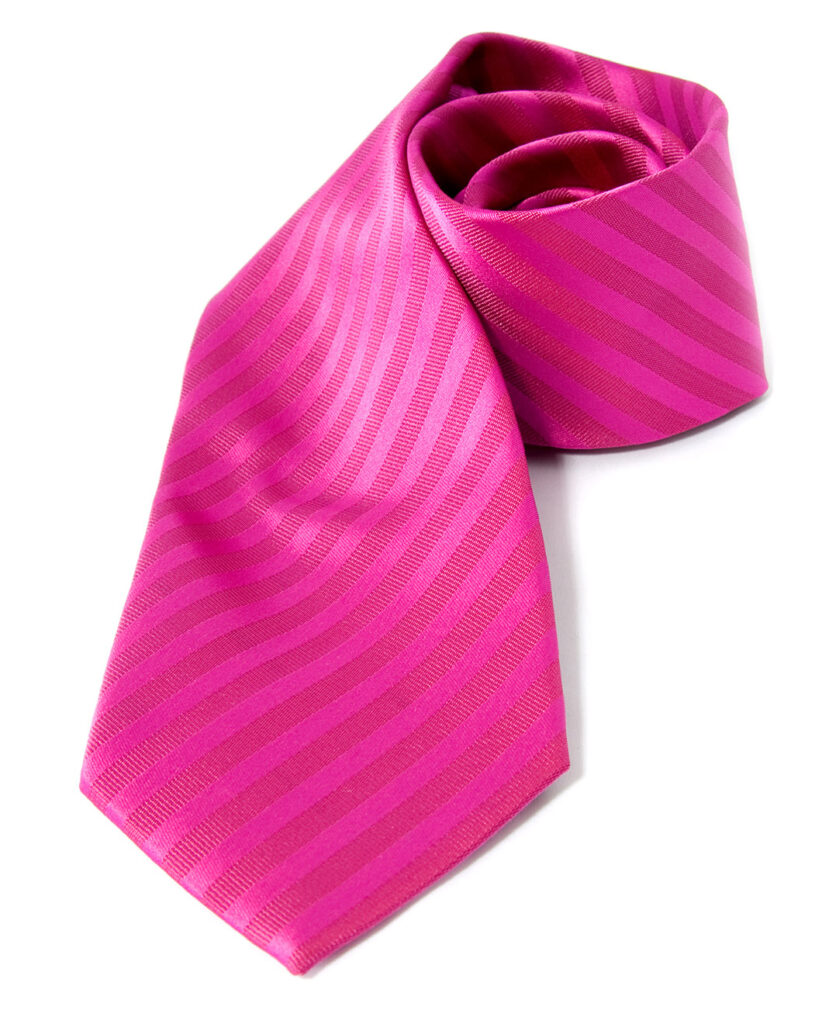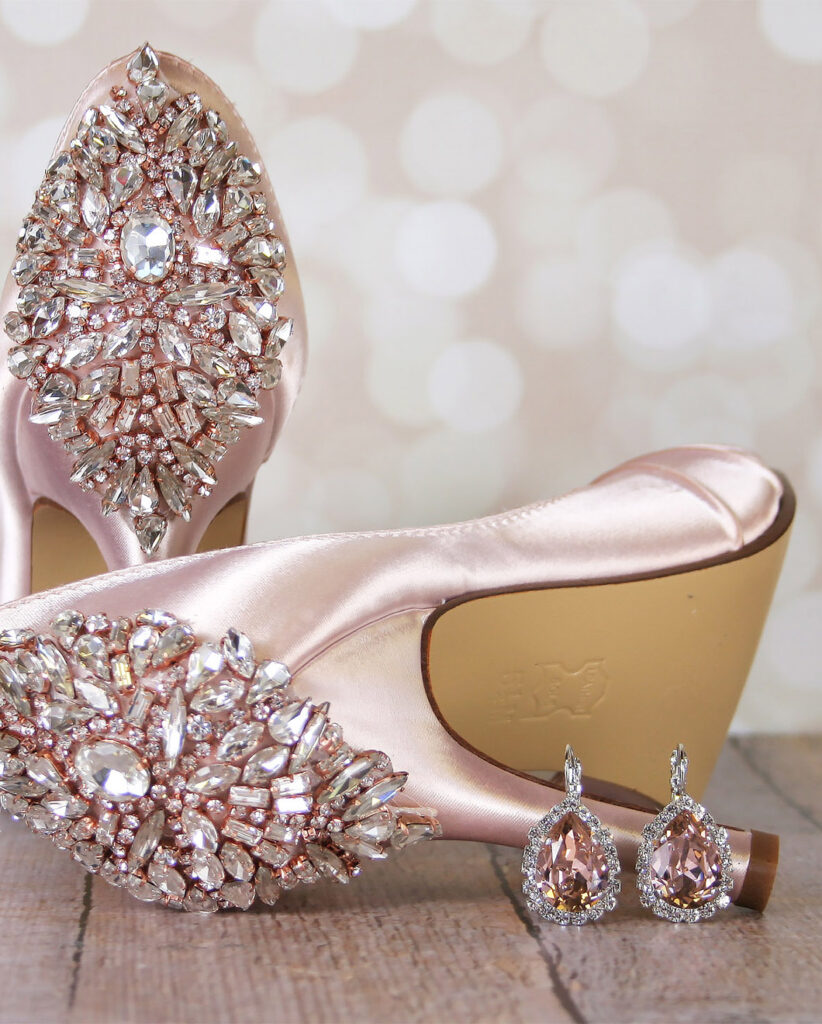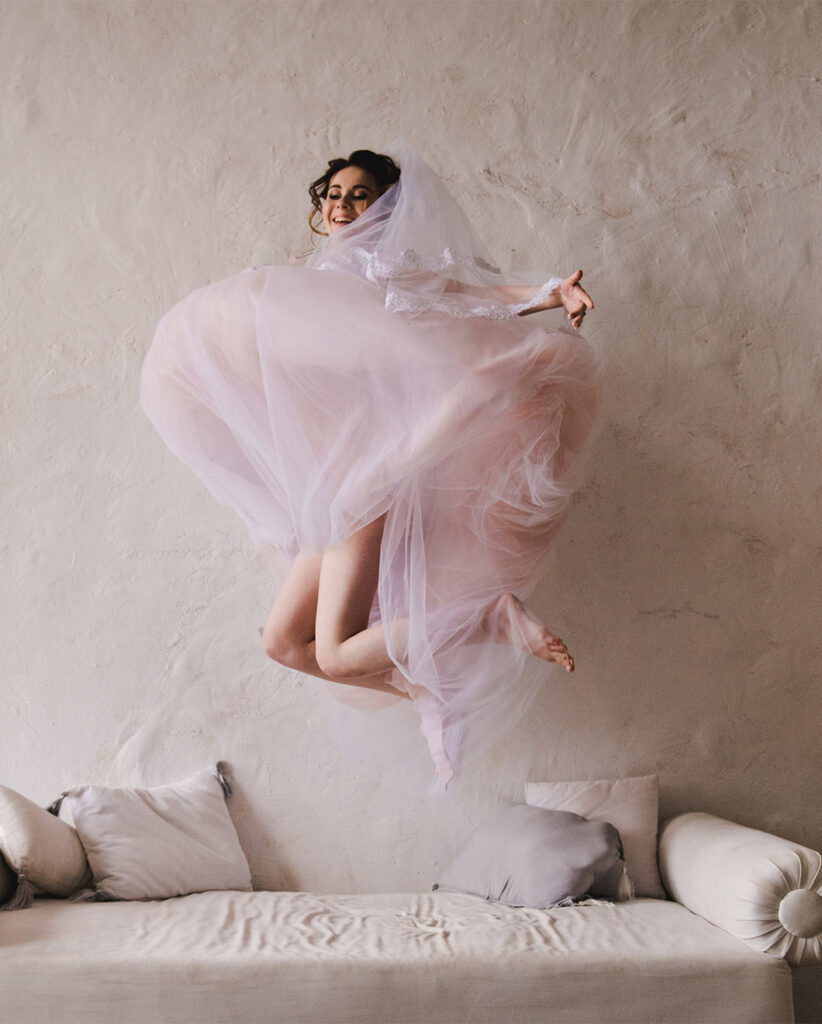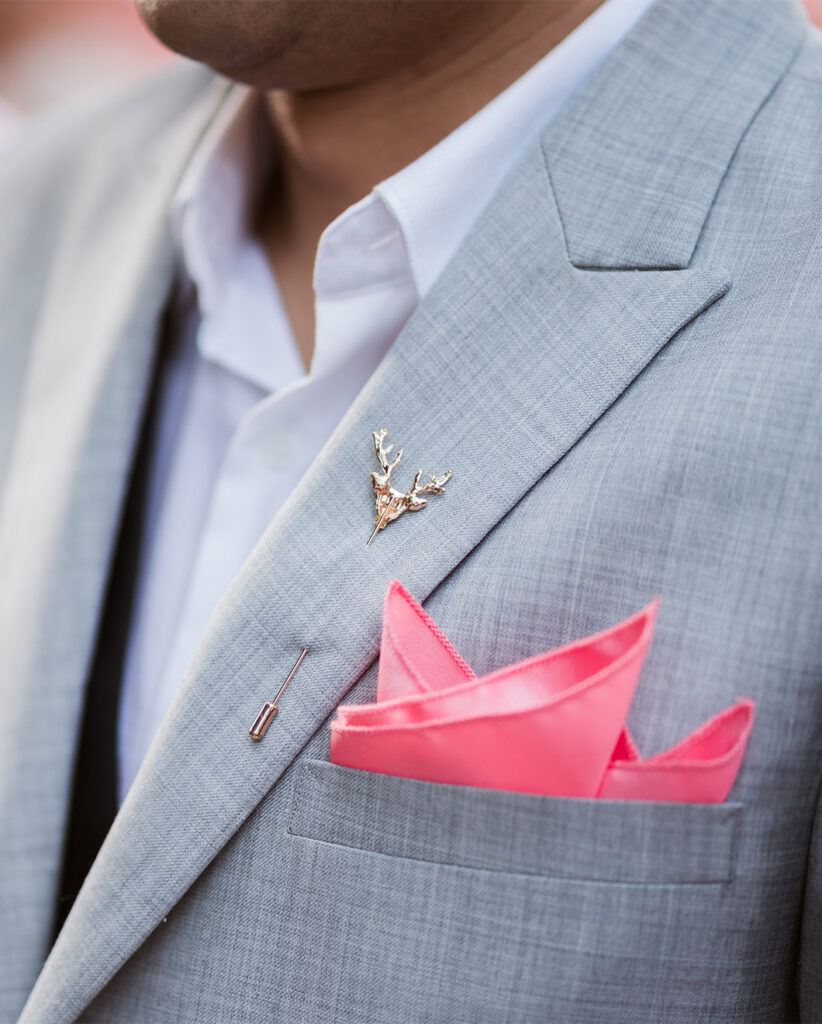 Do You Have Other Pink Wedding Theme Ideas?
Do you have a pink wedding theme? Or did you plan a wedding packed with pink wedding ideas? We'd love to see them! Send us an email or share them with me on the 'gram @elliewrencustomweddingshoes.
About Ellie Wren
Ellie Wren is a custom wedding shoe and accessory boutique dedicated to helping brides design their dream custom wedding shoes. Through a high-touch process, brides work directly with an Ellie Wren bridal shoe consultant to realize their wedding shoe design.
Whether brides are looking for a unique twist on ivory wedding shoes, comfortable wedding flats in the perfect shade of blush, sparkly wedding shoes with an open-toe or highly personalised wedding shoes, Ellie Wren is uniquely qualified to make their vision a reality.